It's been getting colder lately in southern Ontario which means it's OFFICIALLY soup season!
Who am I kidding, around our house we've been making soups since the first crisp feeling was felt in the air MONTHS ago.
Which means, I've had tons of time to test, simplify and perfect a roasted butternut squash soup and it's finally ready to share with you.
If you want an easy but decadent soup to accompany your winter lunches or dinners, look no further.
This one requires minimal ingredients that you probably have on hand right now. It is so good that I've doubled the recipe twice in the last month.
There's something so satisfying about watching your children dive in to a giant bowl of nutritional goodness while you just sit back and offer a chefs kiss to the heavens above.
True story.
👌🏽😚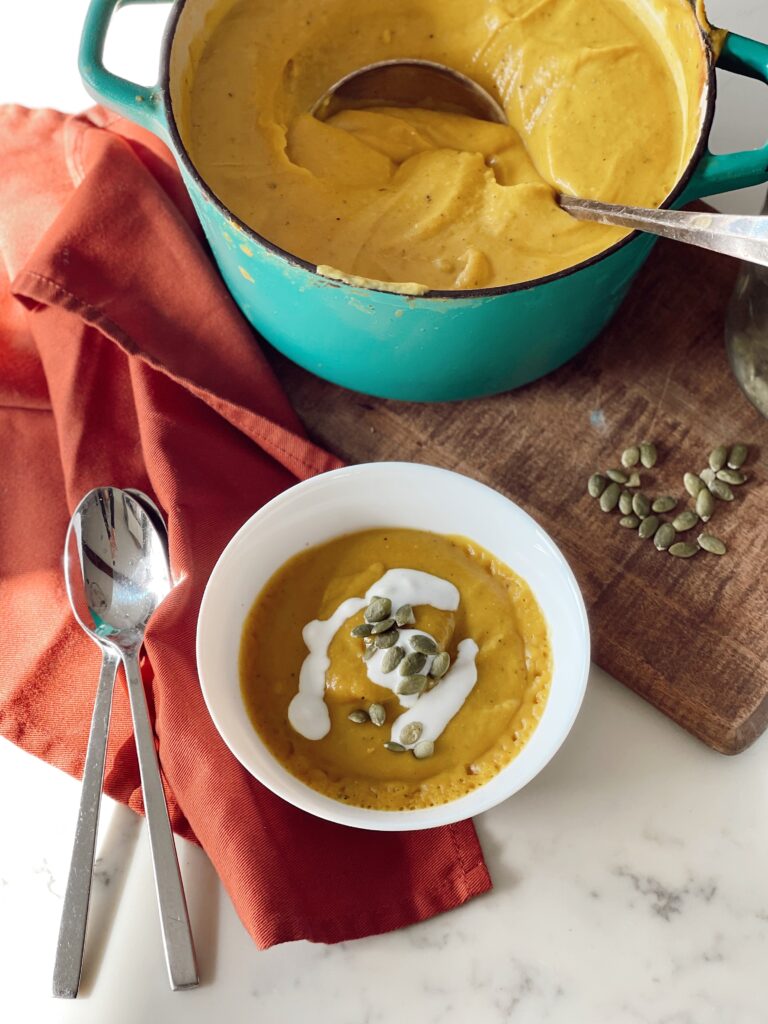 Here's how to make it:
1. Slice and roast your butternut squash until fork tender.
2. Peel your squash and and add to a medium sized soup pot.
3. Add all of your ingredients and bring to a slow boil.
4. Emulsify with an immersion blender.
5. ENJOY!!
Ingredients:
1 roasted butternut squash
1 can of coconut milk
1 tsp of onion powder
1 tsp curry powder
1 tsp paprika
1/2 teaspoon of garlic salt
That's it!
It's a soup that can be whipped up relatively fast and will have people coming back for seconds. It pairs well with a toasty and tangy grilled cheese for a cozy lunch time option and has been an amazing crowd winning starter before a sit down dinner with family.
Do you love soup season as much as us?!