Happy Long Weekend Friends!!
Sadly it is the last long weekend of the summer.
Tomorrow the kids are back in school and like a lot of parents, I am looking forward to getting back into the swing of a routine.
With the return of September comes colder evenings, warm sweaters, flickering candlelight, crisp air and the time of year when a lot of us return to the kitchen to bake up some comfort food.
To me, nothing says comfort food then some homemade sweets.
The following is an easy-peasy recipe that you can whip together between picking the kids up from school and running out again to play taxi driver to all of their scheduled fun.
This is going to change everything, no more craving this….
…Because you will have a WHOLE pan of deliciousness all to yourself!
Let me introduce you to your new best friend, A NO bake peanut butter bar that the kids can whip up!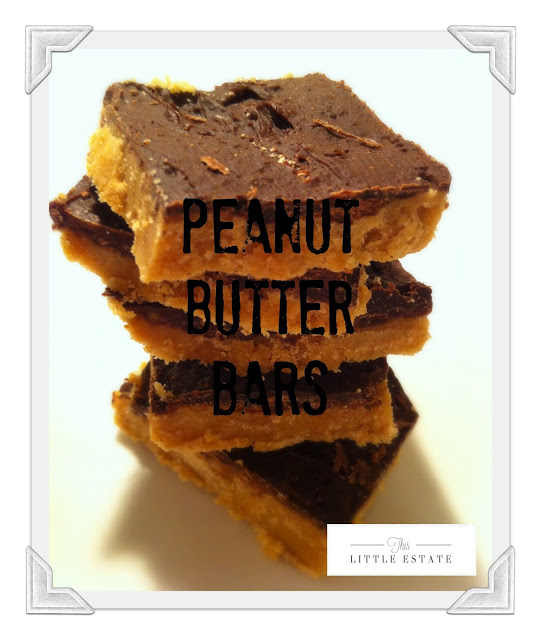 These are as delicious as can be!!
I have altered my recipe a bit, but I originally found this melt in your mouth deliciousness at
Enough of me talking! Lets get to mixing up this recipe so your family and friends can start referring to you as the modern day Superhero you ARE!
Ingredients
1 cup of melted butter (I used low fat Becel because I didn't have butter on hand. better for your hips too ;))
2 cups graham cracker crumbs (I used graham crackers and crushed them in my blender for a few seconds)
2 cups confectioners' sugar (This is the white icing sugar that you probably see all over your children and yourself after you buy those jam filled timbits from
HERE)
1 cup + 4 tablespoons peanut butter (I don't have patience to measure 4tbsp of pb out. Just use 1 cup and a little more like we did)
1 1/2 cups semisweet chocolate chips
Directions
In a microwave safe bowl, mix together your melted butter, graham cracker crumbs, icing sugar, and 1 cup peanut butter until well blended.
Press evenly into the bottom of an ungreased 9×13 inch pan.
In the microwave, melt the chocolate chips with the peanut butter, stirring occasionally until smooth. Spread over the peanut butter layer.
Refrigerate for at least one hour (or until your salivation is out of control) before cutting into squares.
Wrap up as many as you can spare for some friends and you guarantee their allegiance for life 🙂
You can never have too many friends!!
Hope you enjoy eating this all in one sitting wowing your family and friends as much as we did.
Happy Back-to-school-Eve!!