Bethany Gier is passionate about design, style and color theory. She also can't get enough of a good before and after. Which is precisely why she loves balancing life as a color specialist hairstylist, while embracing all things creative along side her tool enthusiast husband. When she isn't sharing their design and build adventures and DIY home renovations on their blog "This Little Estate" she can be found trying her hand at backyard urban farming while attempting to create plant based meals her three children won't feed the dog.
Art Gier is an all around nice guy who knows how to make a mean miter cut. He appreciates the finer things in life, like a good arsenal of tools and prefers his garage to have a nice thick coating of saw dust on everything to keep his wife's honey do list at bay. His natural problem solving way of thinking helps him immensely when tackling renovation projects and his keen eye for detail ensures every project he tackles is finished with finesse — without letting one spec of saw dust actually gets into his black, albeit cold,  coffee. He likes long walks in the hardware store, encouraging his wife's crazy ideas, like raising chickens indoors, and is best known for lending a hand to anyone who needs it. His wife likes to call him her "Knight in Shining Tool Belt" but his favourite name to answer to is Dad.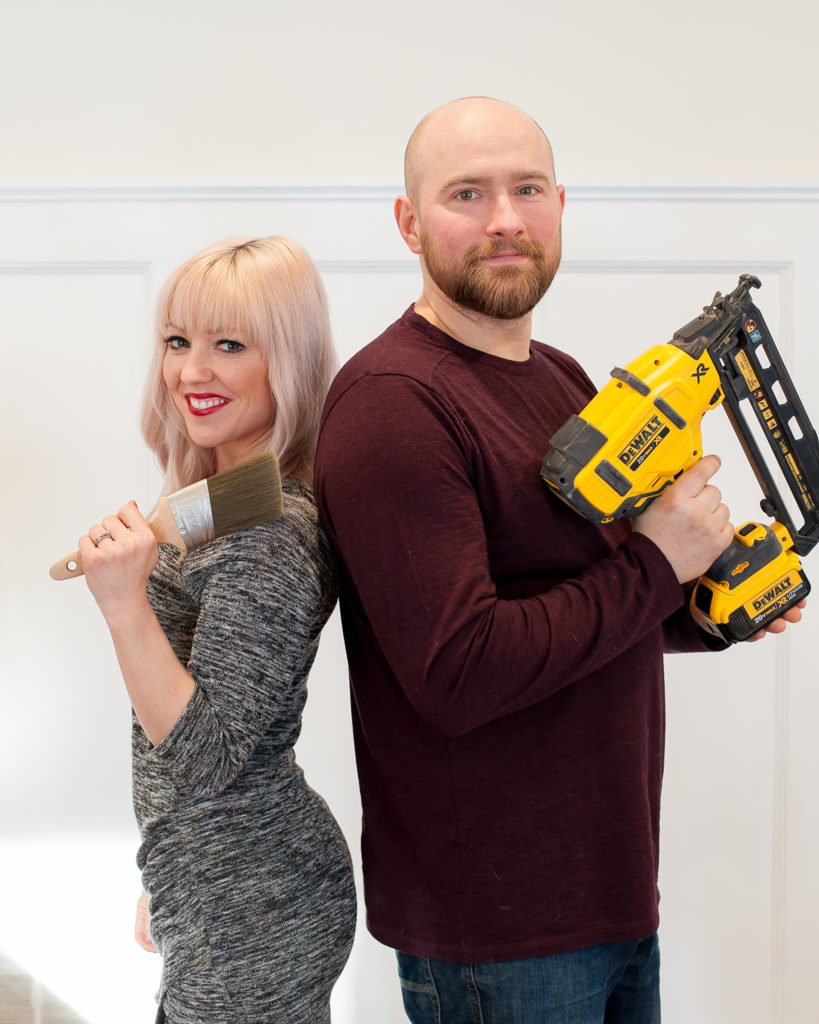 We hope you'll always leave here feeling inspired by our DIY renovating, step y step tutorials, crafts and constant creating! Welcome all you DIY enthusiasts, you've found your tribe.
Please feel free to send your comments and questions to thislittleestate@hotmail.ca, we love to connect!