Summer is officially here which means hotter days and attempting to cook without turning the oven on.
So I've been making more salads recently and loving the simplicity of meal prepping.
It's no secret I love a good homemade salad dressing and recently I created one that is FULL of healthy fats and delicious flavours.
It's the easiest to make in the summer when the grocery stores and local markets are overflowing with fresh herbs, a main ingredient for this green goodness.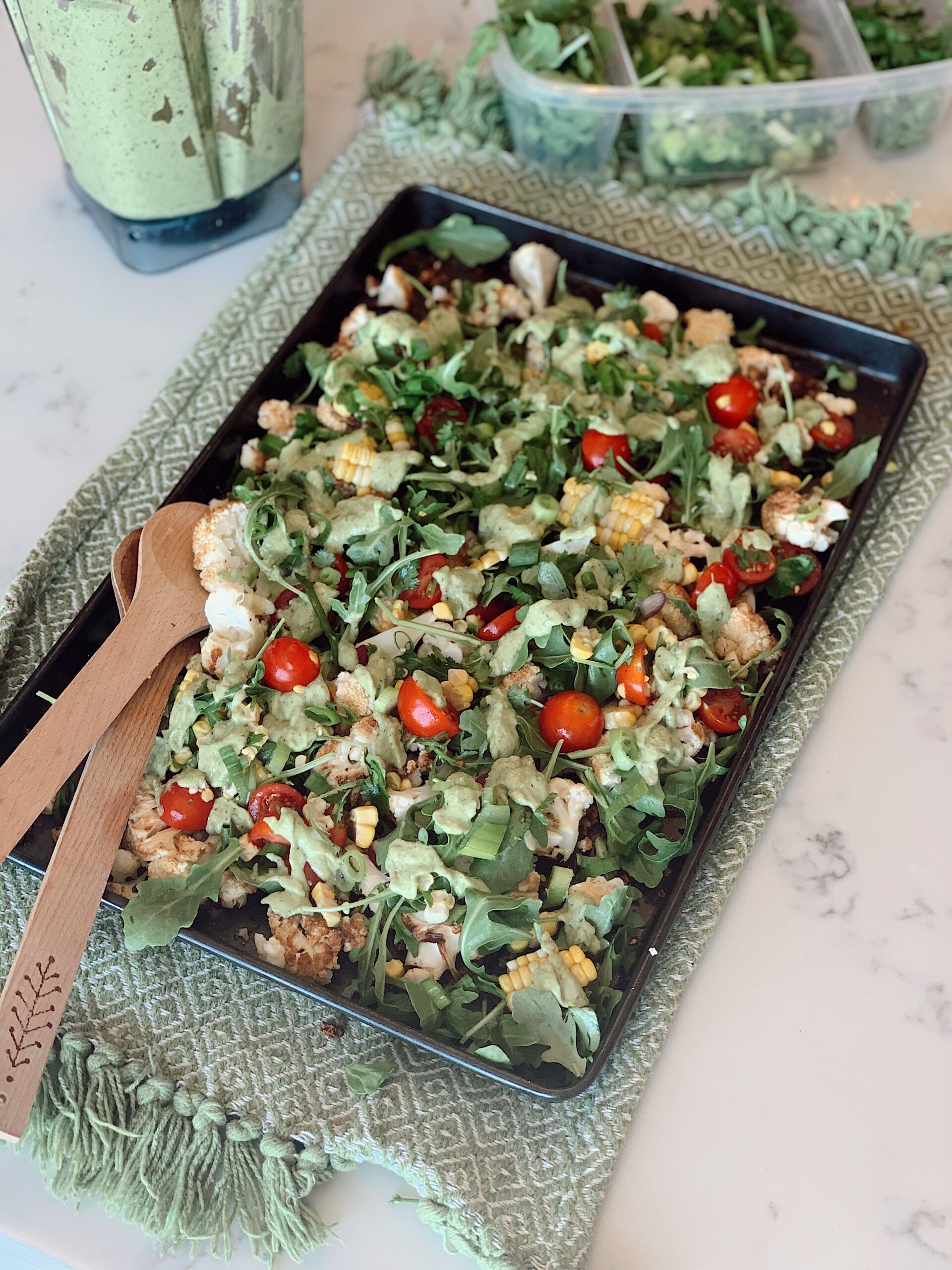 For the dressing combine these ingredients in your blender and mix. Then simply pour over your salad and enjoy!
• 1 cup Greek yogurt
• 1 avacodo
• 1/2 cup of dill
• 1 grilled zucchini
• 1 cup parsley
• 2 tablespoon chopped chives
• 2 tablespoons lemon juice, plus ½ teaspoon zest
• 1 tablespoon extra virgin olive oil
• 2 teaspoons capers
• 3 roasted garlic cloves
• ¼ teaspoon sea salt
• 1/4 cup of water
I layered my fresh green dressing over grilled cauliflower, corn, arugula, halved baby tomatoes and a sprinkling of fresh chopped chives.
I think this dressing could also be used as a dip for a fresh veggie tray for midday nibbling.
It's so delish I wanna put this dressing in everything!
If you're new here, come check out the video tutorial for this recipe over on my Instagram.
https://instagram.com/bethanythislittleestate?r=nametag
What kind of summer salad would you top with this green goodness dressing?