Anyone else trading in spring soups for summer salads lately?
Personally, for the last sixty days, as part of the "Abundant Living Challenge", I've been purposefully adding a giant salad to my daily food consumption.
Creating an interesting and different salad everyday was honestly a little time consuming the first few times I put one together. But after a while I figured out what kind of salads were my fail proof favourites — and then I simplified their creation time completely.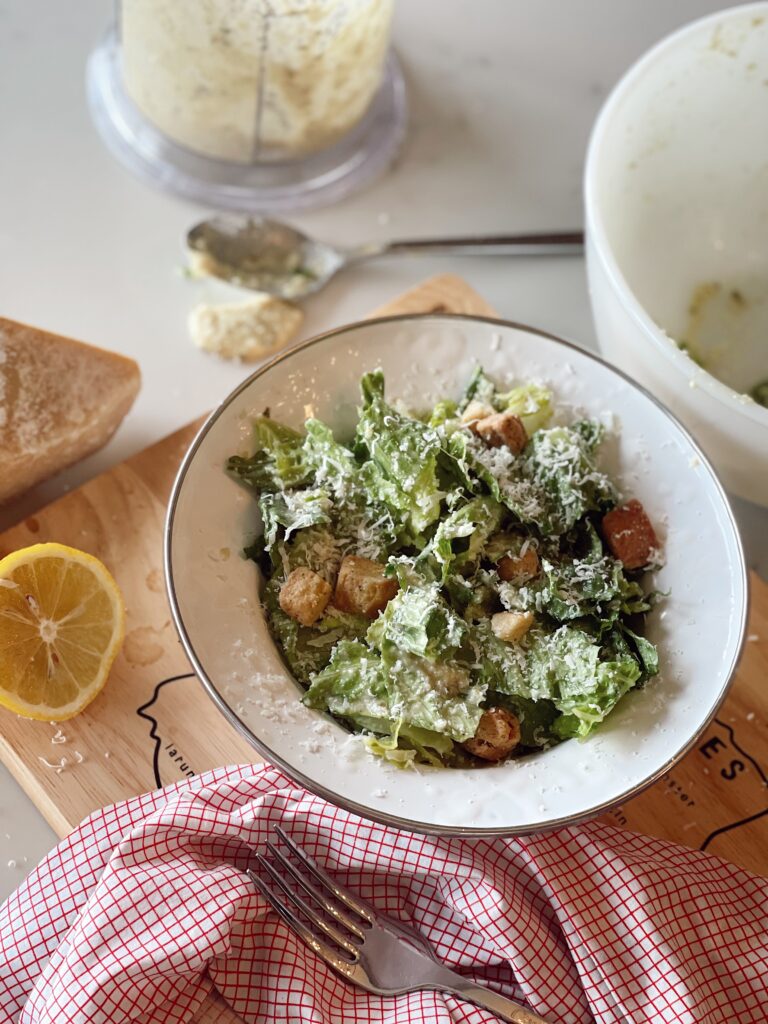 My lemony vegan Caesar dressing is the bomb dot com and it also lasts for a week covered in a fridge. It is so good to add on top of veggies before grilling them up and even acts as a quick addition to any in picnic veggie platter. Hello summer staple!!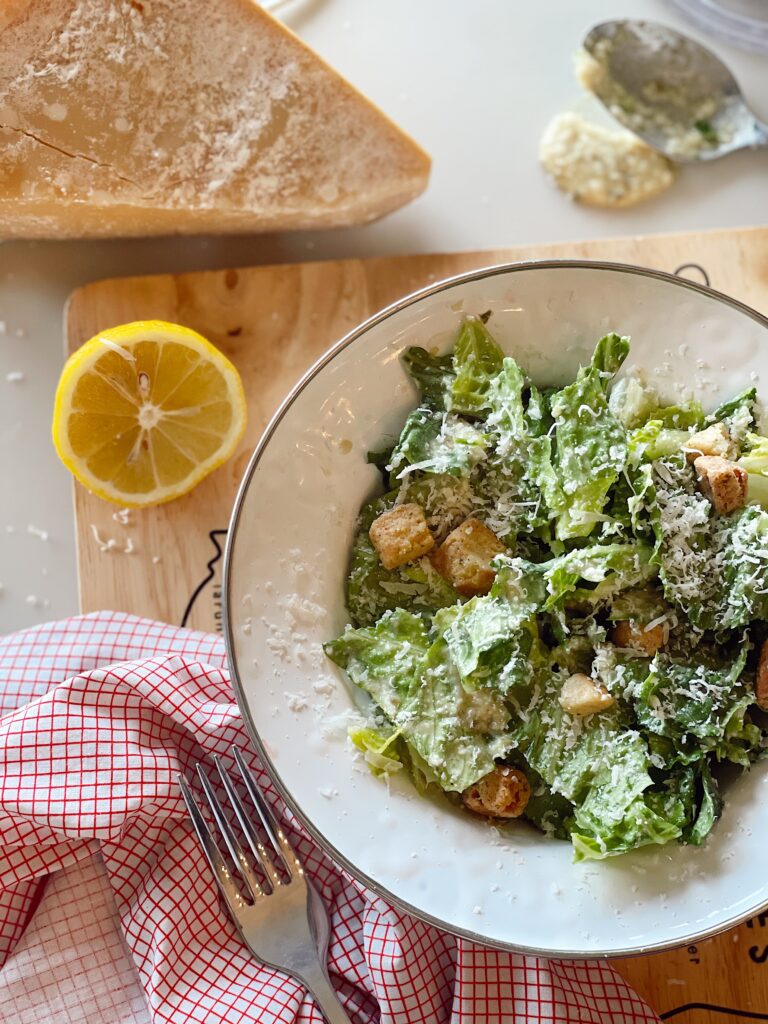 Here's the ingredients I use for mine:
• 2-3 teaspoons crushed & chopped capers
• 1/3 cup tahini
• 1 lemon and juiced
• 3 cloves garlic crushed
• 1 tablespoon of dijon mustard
• 2 tablespoon nutritional yeast
• 1/4 cup nut milk
• 1/2 cup vegan mayo
• 3 teaspoons caper brining juice
• 1/2 teaspoon black ground pepper
• 1/2 teaspoon crushed red pepper
• 1 teaspoon maple syrup
• 1/4 teaspoon of salt optional
Here's how I make mine:
I gather all ten ingredients listed above and in no particular order, I simply chop, crush and whisk them all together.
I let the dressing rest and emulsify for twenty minutes covered on the counter and then pour that goodness over chopped romaine and any other salad elements I'm wanting that day.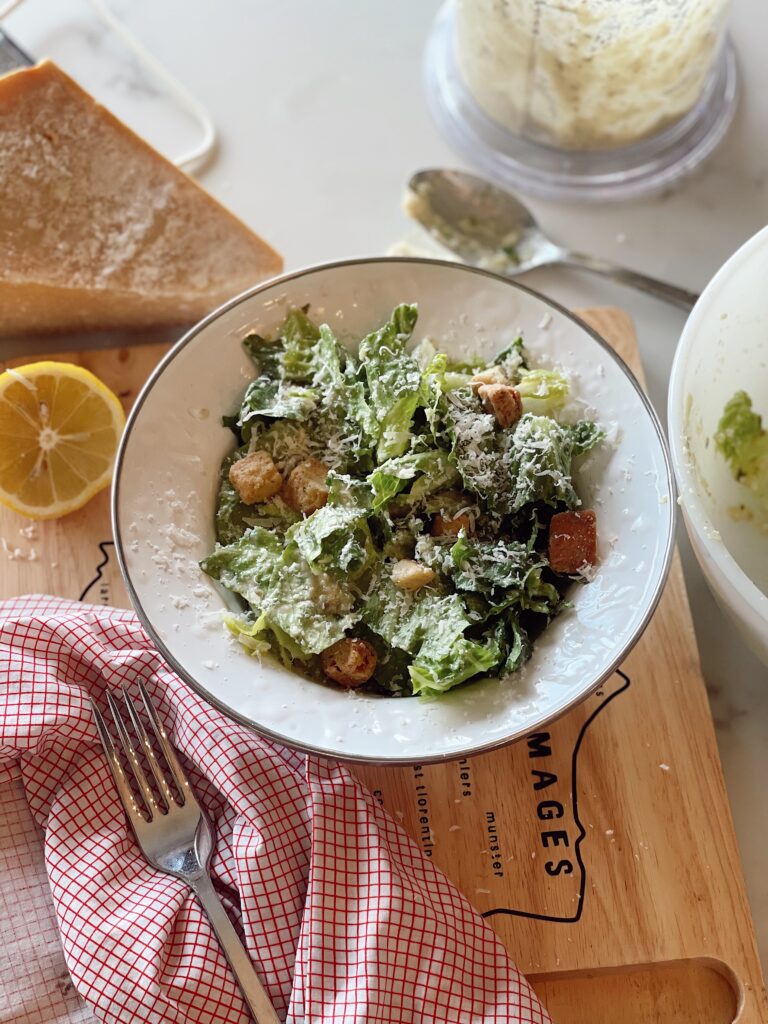 It's fabulous and citrusy just with lettuce and the dressing, but it can be taken up a notch with added vegan Parmesan or regular shave parmigiana, croutons of your liking and faux or real crispy pancetta bacon.
This Caesar salad is what summer dreams are made of and it is sure to wow all of our friends the next time we can finally all gather together.
Hopefully soon Ontario!!
Are you a summer salad aficionado too? What's your favourite addition to a classic lemony Caesar salad?
Who's craving Sumer salads these days??