Happy September!
I'm not sure if it's the excitement of a new month, or the thought of our kids finally going back to school after all this time off, but I am PUMPED to welcome in the month of September.
The temperature has shifted and the days are becoming a tiny bit cooler.
Have you noticed a temperature difference where you are?
As soon as the days get cooler, I start thinking about creating soups again.
Hence, this creamy (cream free!) cauliflower soup.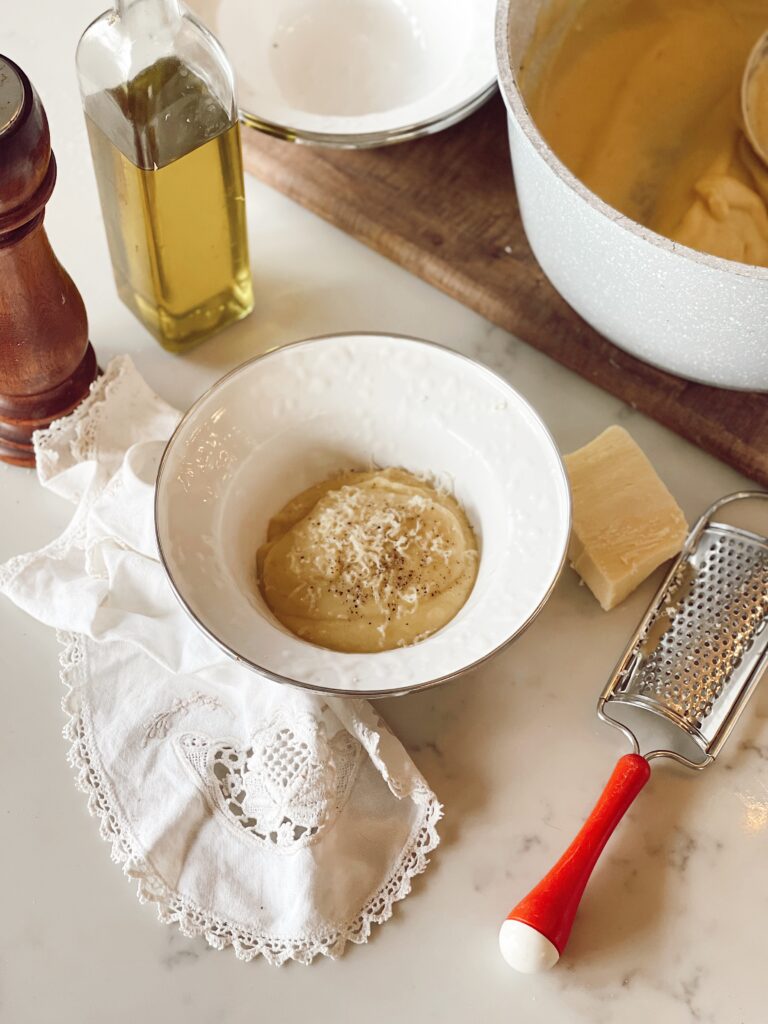 After all, soups are easy to make, can be the perfect light lunch and can be packed full of good healthy clean ingredients. (Ie: the kids will happily slurp some down without realizing they're eating healthy!)
It's gluten free, dairy free, and vegan but it's also jam packed FULL with flavour and nutrients.
Here's how to make it:
INGREDIENTS:
• 1 large head cauliflower, cut into large florets
• 2 chopped small red shallots
• 2 cloves garlic
• 2 tablespoons extra-virgin olive oil
• 2 tablespoons unsalted butter
• 1/2 teaspoon of sea salt
• 4 cups of vegetable broth
• 1 tablespoon fresh lemon juice
• Freshly ground pepper to taste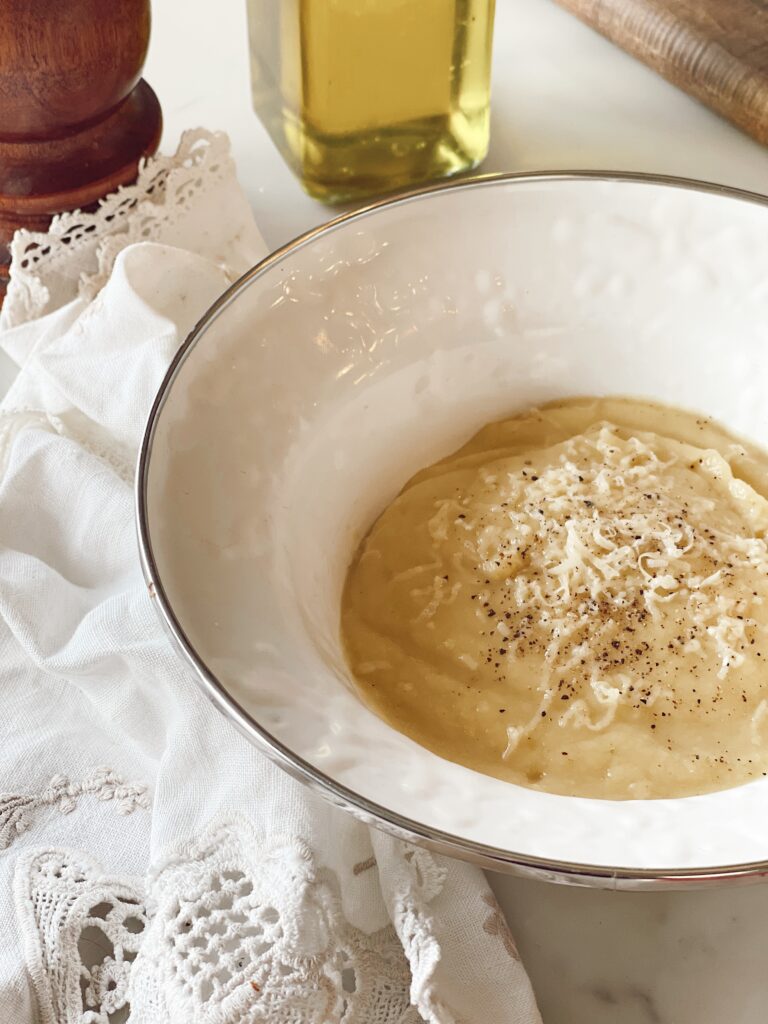 COOKING INSTRUCTIONS:
Add all of your ingredients in to a stock pot, cover and cook until your cauliflower has softened. Approximately 15 minutes depending on your stove and it's cooking capacity.
Once your florets are softened, safely pour the contents of your pot into a blender. Blend until creamy and then transfer back to your pot.
Top with freshly ground pepper and any additional garnish of your choosing.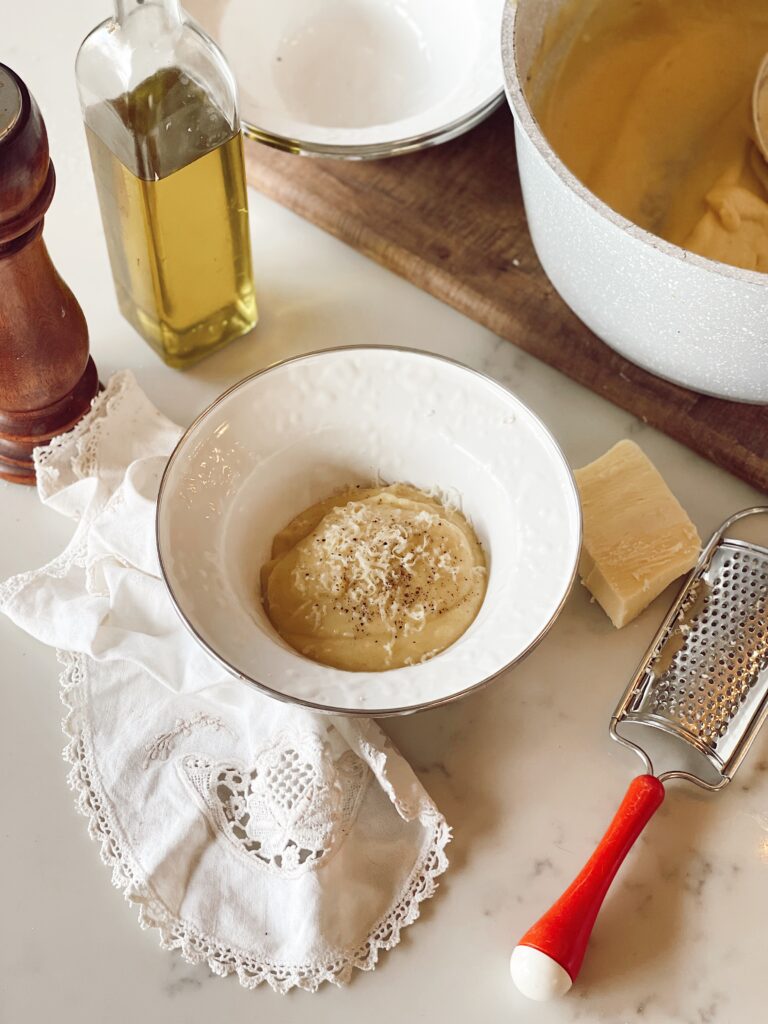 We added a sprinkling of old white cheddar cheese to ours, but bacon and herbs would be delicious and sage leaves browned in butter would be a lovely addition for a more sofiaticated pallet.
However you top your creamy cauliflower soup you can't go wrong. This recipe is flavourful, unbelievably creamy and is the simplest to make.
I hope you love it as much as we do!