Did you bake bread during the first lockdown?
I feel like there are many of us who can say a big "YES!" to this question.
But, if that's NOT you and you haven't tried your hand at making bread before, I've got the easiest recipe for you to try during (Ontario's third lockdown.)
Now, truth be told, my 14 year old son is the main baker in our family and this loaf pictured was made solely by him!!
He has been whipping up all types of varieties to this recipe which he learned from my own mama.
We've gotten to enjoy his jalapeños and cheddar loaves, everything bagel bread and cheese bread too!
This family recipe is so versatile that you'll be experimenting in no time with it too. ❤️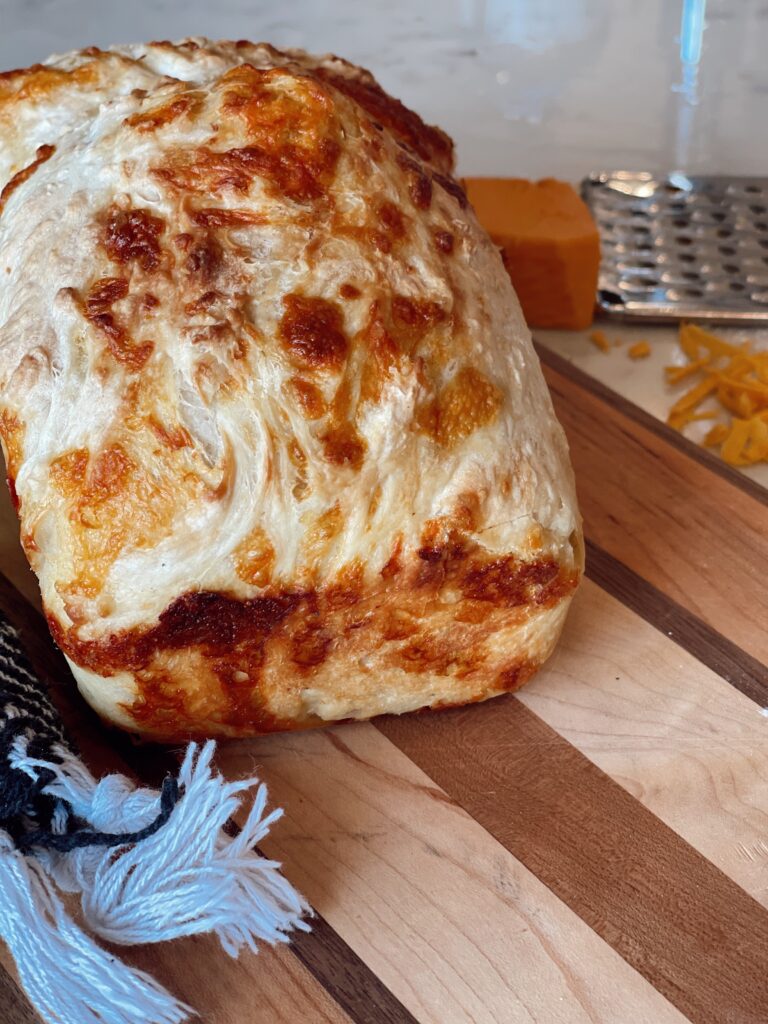 Here's how to replicate it:
Mix 3 cups flour
1 teaspoon of salt
1/2 teaspoon of yeast
1 1/2 cups of very warm water
Mix until scraggly looking
(Scraggly is my mother's official "wording" for this recipe and it's originated from her, so just do what the mama says!)
Cover and leave on the counter overnight.
(We have made this bread without letting it rest overnight and only for a few hours and it STILL was delicious!)
Next morning:
Put it out on the counter to rest.
Put your baking pan in the cold oven and heat oven to 450F.
Lightly spray pan and put the dough in.
Cover and bake for 30 mins.
Uncover and cook for 15 more minutes.
Annnnnnndddddd VOILA!!!!
You can add whatever you like to this recipe and it's FOOL PROOF!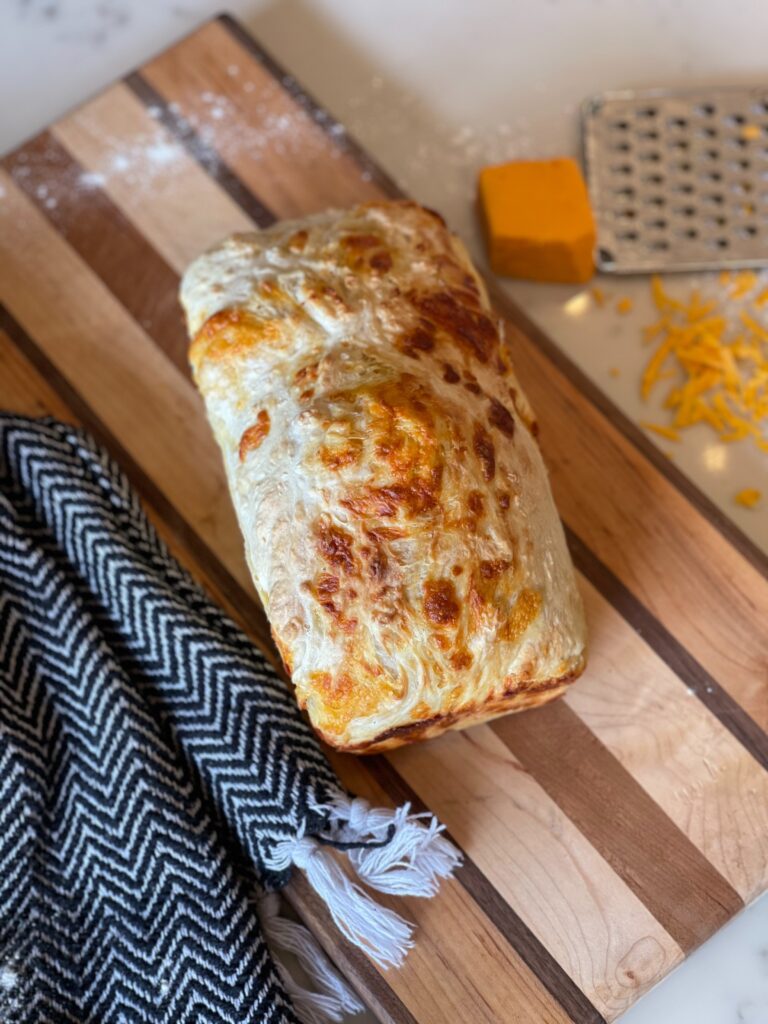 It always ends up tasting hearty and delicious and will make you want to make it again and again and AGAIN.
Let us know if you try it and if your family loves it just as much as ours!
Happy baking!