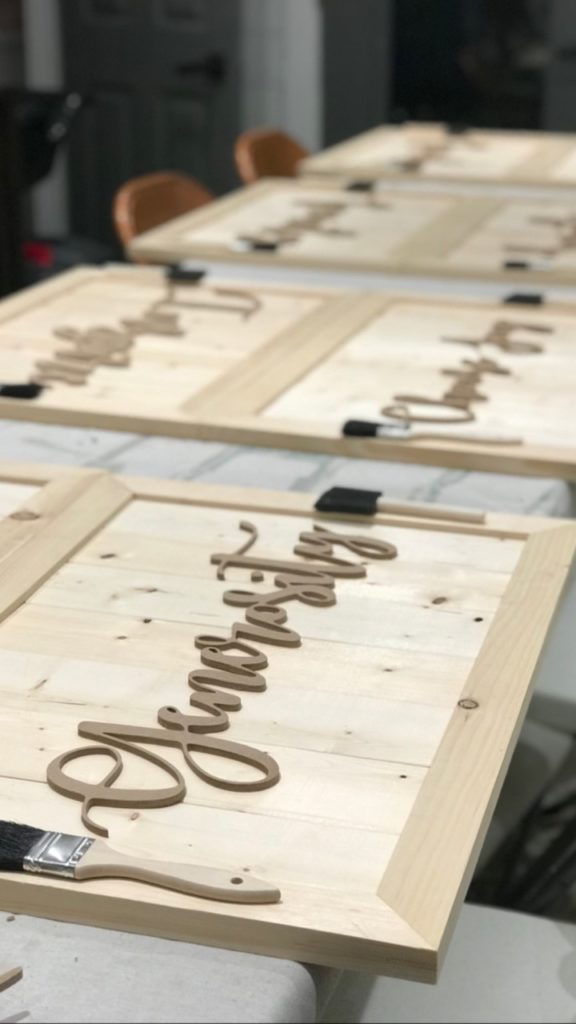 A couple of weeks ago we hosted a private sign making shop which was so much fun!!
Basically, this came to fruition because a friend presented us with the idea to come to our studio with her group of friends to create personalized signs. We took this opportunity to develop a brand new product and it is so beautiful!
After sharing it on social media, you guys flooded us with messages wanting to know allllll the details about subsequent workshops!
If you inquired, this post is for you!
In the past, we have hosted a
KOMBUCHA MAKING WORKSHOP
FLOWER PUMPKIN PAINTING WORKSHOP
HEIRLOOM PAINTING WORKSHOP
LAST NAME FAMILY SIGN MAKING WORKSHOP
The response for creative workshops has continued to grow and GROW!
You guys are just like us and want to connect in tangible ways, while getting your hands dirty and creating something beautiful, and we want to be able to host and facilitate such gatherings. We have got much more up our sleeves, but for now, we have two dates for workshops!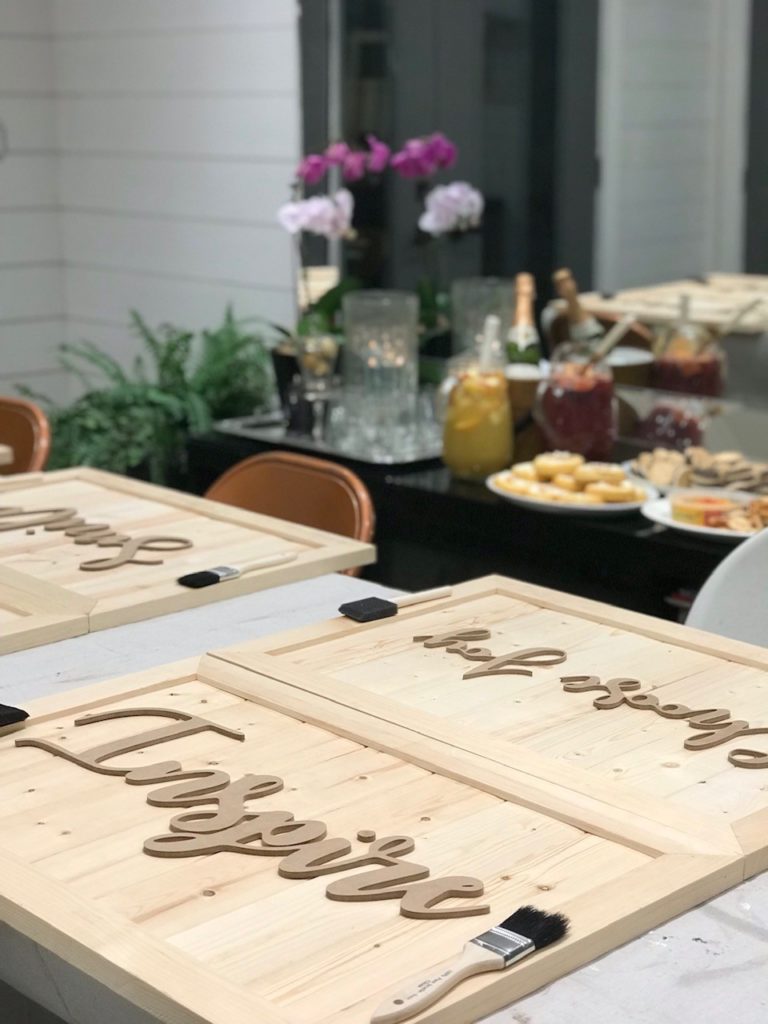 We have TWO dates set to host you in our private home studio to get our hands dirty, create new connections and to grow your creativity!
We will be capping our sign making workshops to eight participants, but hope that two evening dates, back to back, over march break, will fit your schedule.
DO NOT WORRY IF THESE TIMES DO NOT WORK FOR YOU. We will aim to host more regular workshops and hope to meet all of you who are interested in these fun and custom workshops.
WHEN:
Thursday, March 14th, 2019.
Friday, March 15th, 2019.
TIME: 7PM-9PM
COST: $75
WHAT THIS GETS YOU: a two hour private guided tutorial on how to create a wood sign to enhance your homes decor.
WHERE: 40 Skyway Drive in East Guelph in our private studio.
HOW TO BOOK YOUR SPOT: Go to our shop page to reserve your spot ASAP! Please indicate in the "NOTES" section what word you want to put on your sign. Examples could be: your name, your last name, gather, generosity, love, family, strength, bravery, warrior, love, kindness, etc.
We cannot wait to host you in our studio, to create together, and to make something with meaning and longevity!
SO, who is coming?!
GO HERE, to book your spot for our Friday WORKSHOP!
GO HERE, to book your spot for our Thursday WORKSHOP!
We can't wait to host you!