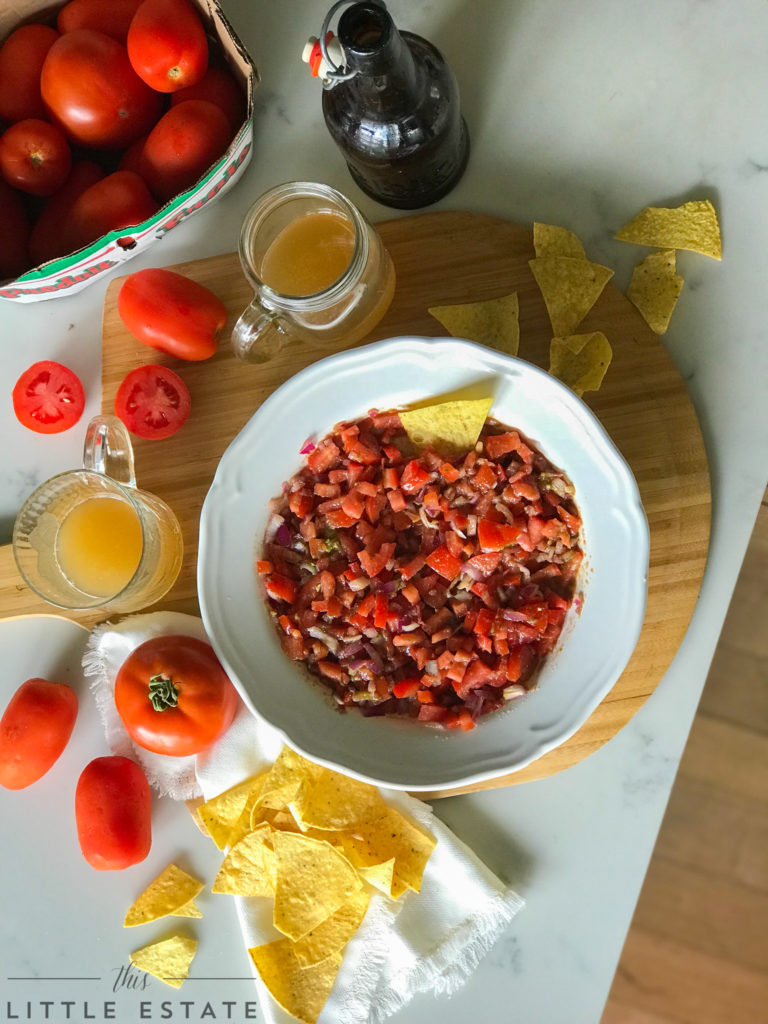 It's that time of year when our backyard garden is growing steadily and grocery stores and farmers markets are filled to the brim with fresh produce. For a plant based family like ours, it's the best time of the year!
Also, it is the easiest and most inexpensive time of the year to eat quick and HEALTHY meals and snacks!
Look no further for a delicious way to enjoy all the varieties of tomatoes coming your way! This super EASY five minute bruchetta recipe will be on repeat all summer long once you've tasted it, promise!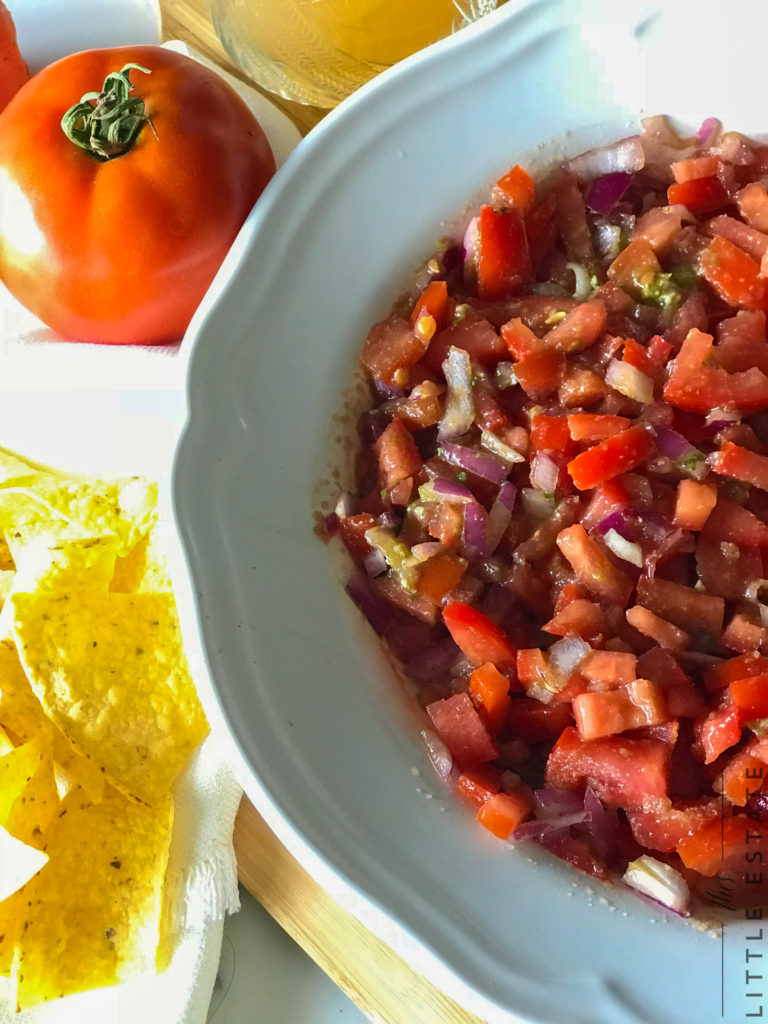 Here is how to make it!
First, add 2 tbs of olive oil and 2tbs of balsamic vinegar to a shallow bowl. Sprinkle on kosher salt and cracked pepper to taste.
Add about 1/2 cup of chopped red onion, and or one whole small red onion, chopped.
Next, add (roughly) two cups of chopped tomatoes to your bowl and mix.
This next step, and it's dual ingredients, will save you so much time and won't have you fiddling  peeling garlic and hunting down fresh basil. Simply add 1 tbs of garlic powder to your bowl and one generous tablespoon of premade pesto.
Mix everything together and DIG IN!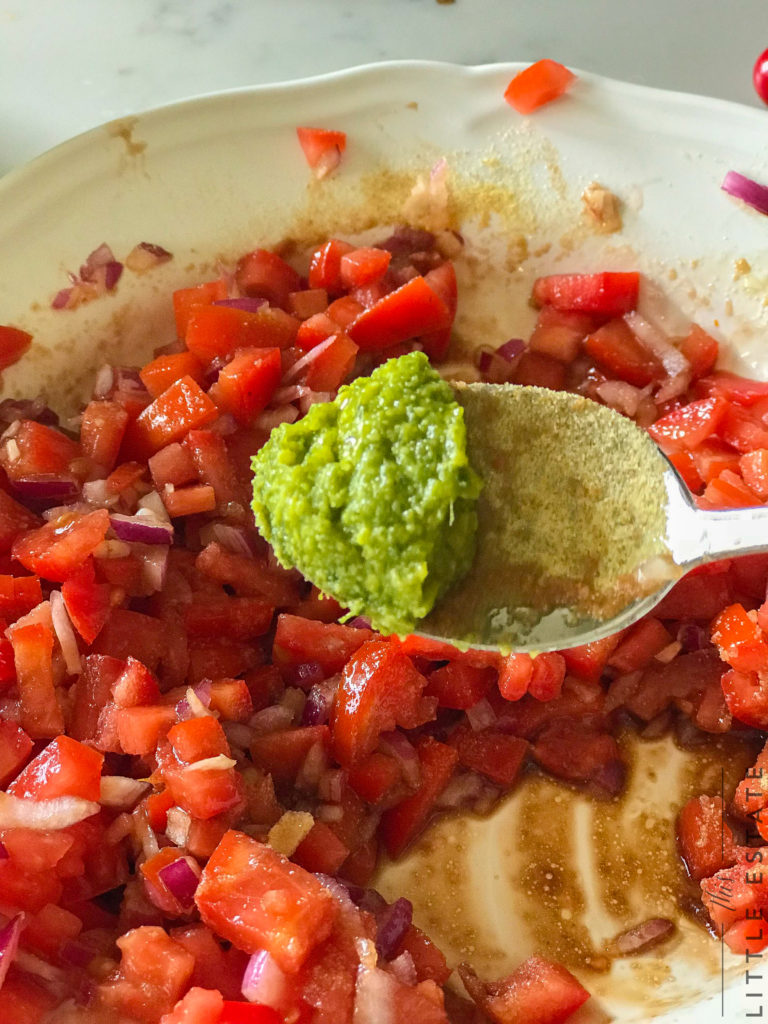 Serve with your favorite tortilla chips, or, if you've got a plethora of cucumbers like we do this time of year, peel and cut into rounds to scoop up your bruschetta!
Thank goodness for gardens!
Make a double batch and refrigerate overnight, the flavours will be intensified and taste even better the second day! You won't regret it!
This recipe goes really well with a light cold brew, a chilled Riesling or in our case, a homemade ginger Kombucha from our Nana's kitchen. This easy five minute bruschetta recipe is the  perfect addition to backyard BBQs and every other summer gathering with friends and family.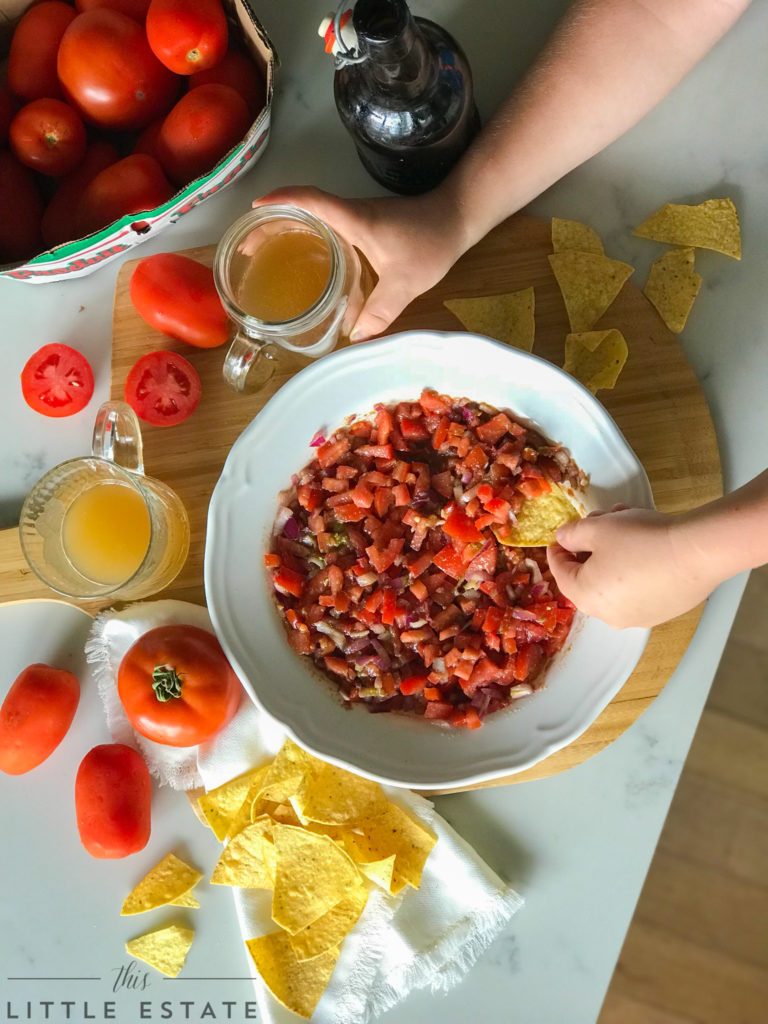 What's your favourite way to enjoy summers' harvest? Have any tomato recipes to send our way? We'd love to try yours!