I planted our veggie garden this week, which means we will soon be watching little yellow flower buds grow into small tomatoes, accompanying our green beans, cucumber and other delicious sun warmed produce.
Around here, when spring turns into summer, our meals inevitably become healthier and more green! You too? Our favourite thing to accompany our backyard harvest is our easy and fast homemade hummus! It is the perfect protein rich side to accompany any veggie and it goes great with summer picnics and chartreuse boards.
It also takes no more than five minutes to make and almost the same time to devour. 😉
If you're looking for a kid approved, protein rich dip that is easy peasy to make, travels well and can be made in mere minutes, this homemade hummus is it!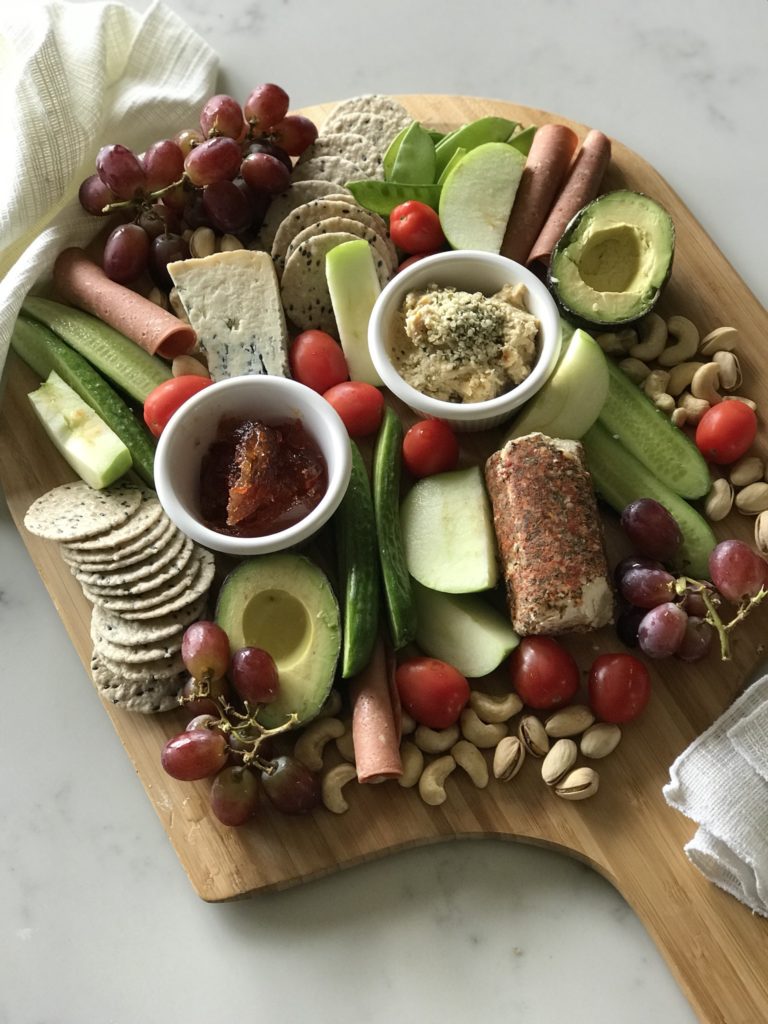 INGREDIENTS:
1 (19 ounce) can garbanzo beans, half the liquid reserved
4 tablespoons lemon juice
2 tablespoons tahini
1 teaspoon salt
black pepper to taste
2 tablespoons olive oil
2 clove garlic
TO MAKE:
Pour garbanzo beans into blender.
Place lemon juice, tahini, chopped garlic and salt in blender.
Blend until creamy and well mixed.
Garnish with a little EVOO and hemp seeds and serve!
This recipe is so simple to make, you can even get the kids to recreate it for a quick summer time lunch!
Consider doubling this recipe, and freezing in small quantities for a quick go to snack! Add or top your hummus with jalapeno, sautéed onion or roasted red pepper for a more diverse taste, or just enjoy as is! One thing is sure, you'll be coming back for more of this delicious and nutritious dip!
Do you love a good hearty hummus? Care to share how you personalize yours? Do you like a good garlicky hummus or do you like one with more tahini! Id love to know if you've got a tried and true recipe you love!