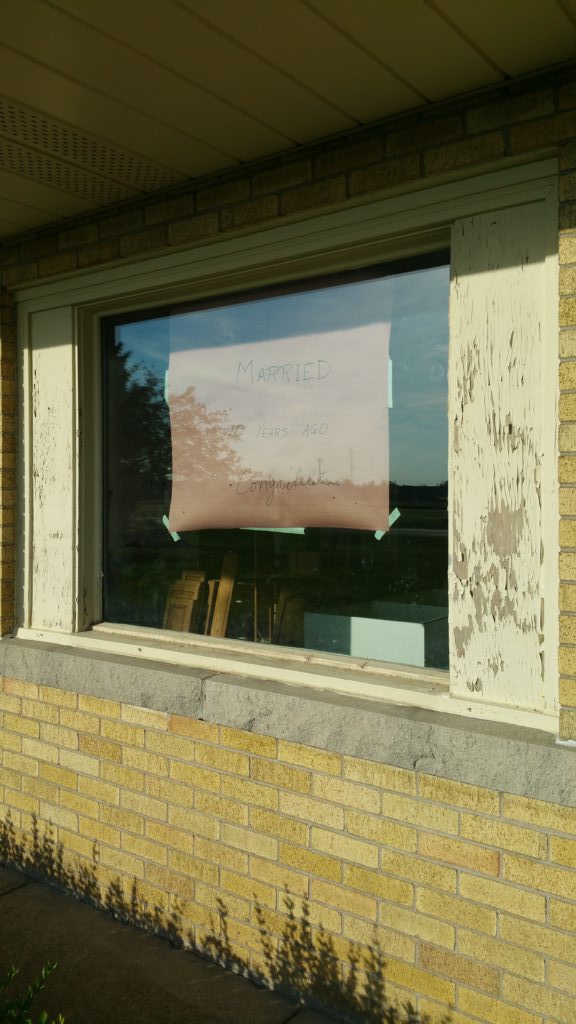 There was something eery about the original exterior of our fixer upper. The windows were original from the 50's and were covered in turned up peeling paint. We assumed the rotted wooden windows and doors took the prize for the ugliest worn out exterior surface of our home. But then we really took a closer look at our back yard patio and we were quite unsure.
The back patio with its 70 year old ceiling with chunks of paint hanging off of it, reminded me of a snake shedding its skin. On a windy day the paper thin layers of paint, fell from above and littered the cracked cement slab beneath it. On rainy days water seeped into the cracks of the paint causing it to bubble and shed even more. On sunny days, the peeling paint let off a musty smell. And EVERYDAY I imagined ripping down that old metal roof and starting over.
However, we were busy gutting and rebuilding the inside of our home that first summer that we took ownership so I often reminded myself that beautifying the back patio was just not on the priority list.
We did however make some sensible changes that were immediately needed. Those old rotting windows? They got replaced with new ones. That rotted deck I had to stare out at from my salon with the shedding ceiling? It got instant attention in the form of messy pressure washing and sanding.
It was a long, frustrating and messy job, but the results were amazing. When you are an avid DIY-er the jobs that have immediate results stand out as the best projects of all.
Having a cleaned up floor ceiling made everyone happy. (Well, mostly everyone…OHHHH Lola!. ;))
We went on to replace our old 50's doors with new ones and my father in law installed the aluminum fascia around them for a finished look.
Typically, I find potential in everything. But, with this old neglected patio, I had no idea even where to start. We knew we needed  to create a space that was both parts comfortable and functional but other than that we were left uninspired.
So, we mostly used the space as a place to store some odds and ends over the winter and we even used it as a sheltered space to cut wood in while we worked tirelessly on the inside of our home.
But, this summer we knew this space was finally going to be on our priority list. And might I add, at the very tip top. We wanted to fully take advantage of our yard and we knew we could maximize it's potential with a little elbow grease and some carefully selected furniture pieces.
We cleaned the space up again, moved out the debris that had accumulated over the winter and got right to work creating a little backyard oasis for our family. I'll save you the messy tutorials on how we painted and rebuilt this space for another day. For now, if you want to see what our space looks like finished and you can check out THIS link where it is featured.
This backyard space has literally transformed the way we are utilizing our home this summer. It's amazing to us to think that it all happened simply by pushing up our sleeves, getting our hands a little dirty and choosing a few key furniture pieces that meet all of our families needs. We now wish we had of made this space over sooner. 😉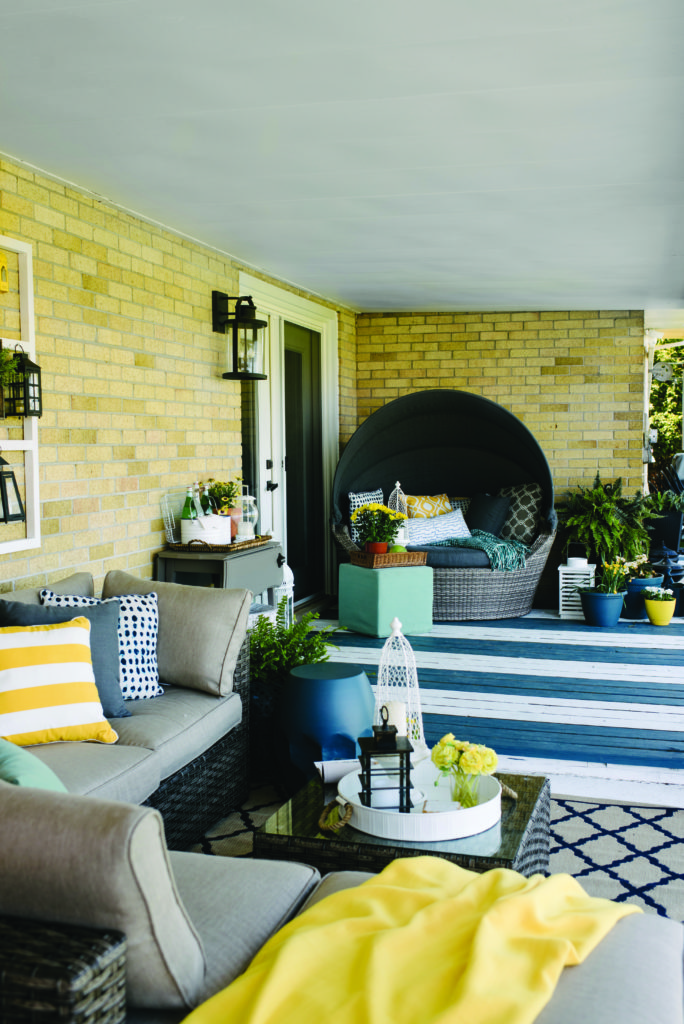 You can see the whole space HERE on pages 12-16 of Hello Sunshine.  And you can shop the look HERE.
Do you have a space that could expand the life you live in and outside your home? We hope this makeover inspires you to take full advantage of the spaces you live and love in. After all, isn't that what summer is all about?? What do you think of our outdoor make over??