Over the years we have redone our fair share of spaces.  Think thirteen years of DIY design and building under our tool belts! Since my DIY partner in crime and I don't like to hire out, (READ: we are control freaks!) it means we always have our hands is messes. This means projects take three to four (to six) times as long as those who hire out, BUT it does mean we get to save a little bit where we may have done it ourselves.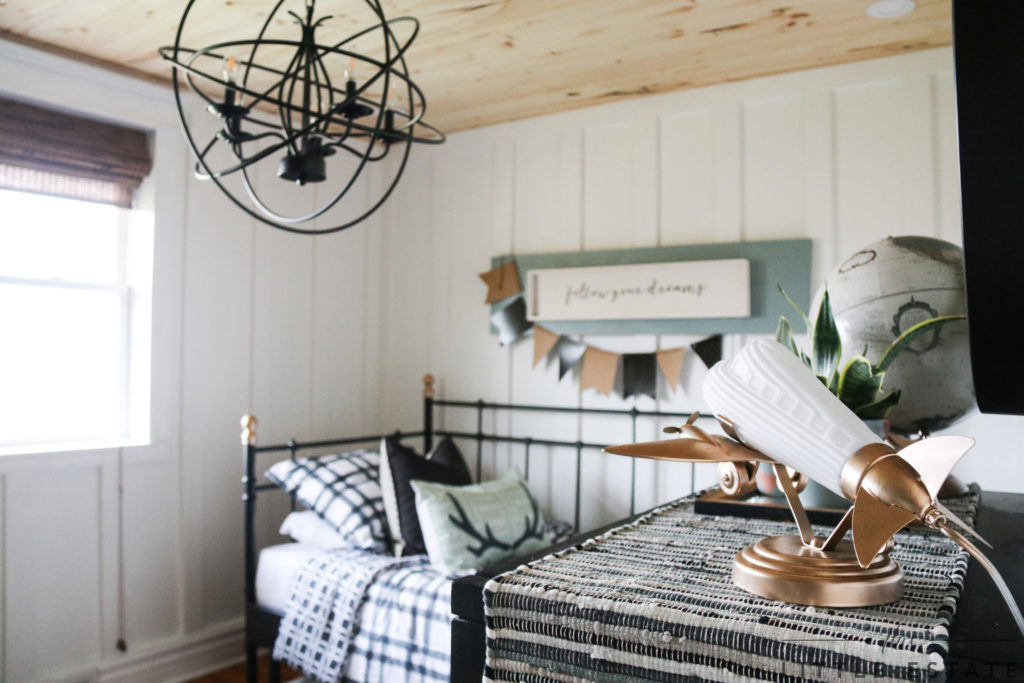 Over time this means we have gotten creative with our spaces and that creativity has always and inevitably affected the design elements within our rooms.  We have a bad/good habit of seeing something we may need for a project and suggesting we could make it ourselves. Typical DIY'ers, eh??!
This way of thinking may add a few more things to our to do lists, but honestly, the little projects that personalize our spaces are the ones that we can get the kids involved with and that is undoubtedly all kids of fun for a family full of creatives.
Take these simple clay pots we decorated for example. The kids and I got busy one eve, adding paint to the bottom of them for a fun and easy craft.  Now they pull in a bit of the green tone from our newly hacked built in closets, across the room and on top of our made over dresser.
This is quite easily the simplest craft we have ever done with the kids and required only a few elements! Want to replicate the look at your house?
Here is what you will need!
SUPPLIES:
Clay pot
Paint
Paint Brush
Painters tape
TO MAKE:
To replicate our smaller sized pot simply draw on some fun peeks to replicate mountains. Fill them in with your paint or leave them empty. You choose!
To replicate our dipped bottom pot, use your painter's tape across the width of your pot and paint below the tape. Let cure for ten minutes and remove the tape while your clay pot is still moist.
Let dry and fill with a pretty little plant.
Water accordingly.
THAT'S IT!!
Get creative with your painted pots and create ones with intricate patterns or polka dots, whatever you wish. You really can't go wrong when personalizing a space with arts and crafts. Especially when the kids are involved!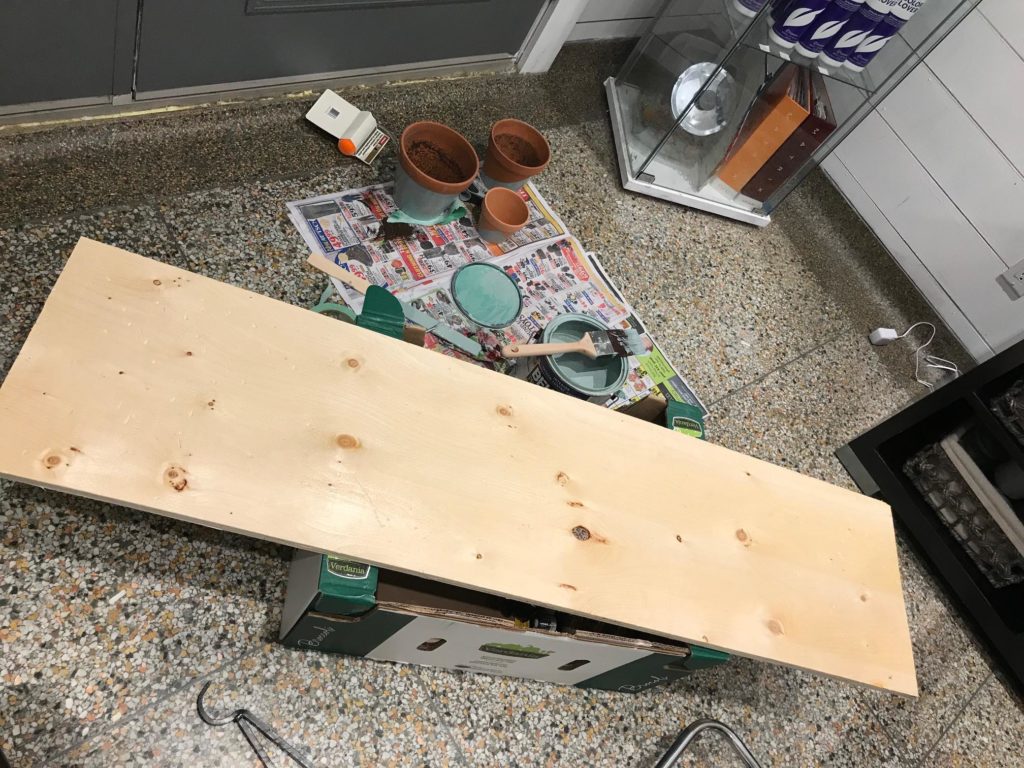 Next up, check back to see how I turn this boring piece of wood into an art piece in a few easy to follow steps!
If you were going to replicate a quick craft like this one, would you create mountain peaks like we did or would you go for the dip dyed look like our bigger clay pot? OR, do you have an entirely different design in mind? Whatever you choose, Im sure you will agree that this craft is the easiest ever!!!