Well, the other night we were at Ikea. I know, we love it there too.
We had a meal and ice cream and coffee and walked around that place stuffed.
We waddled around that place enjoying all of the spaces and having our minds spin. Don't you just love seeing a perfectly put together kitchen, with no dirty dishes or finger prints on the fridge??
And the bedrooms with all of the beds made and the toys put away?? I love it there. It is my happy place.
We weren't just there to eat all evening and sit in the clean spaces while our children jumped in the ball pit. The truth is, we need some new bed side tables. Badly.
Ever since we upgraded our bed to a king size, we needed bed side tables that fit appropriately to the height of our new, taller, all-around-bigger-bed. I was tired of breaking my neck in the middle of the night as I reached for a glass of water that was on our old itty bitty night stands that were basically a few feet off the floor and equally far from our bed.
As we walked the vastness that is Ikea, we came across this humble little dresser.
Suddenly I remembered that I had seen someone do something amazing with this plain little dresser in the past.
My mind whirled with blog titles and bloggers names as I tried to remember which lovely blogger had posted this dresser, all redone and gorgeous. I searched back into the archives of my creative on line searching, and thanked God for wireless Internet simultaneously as I searched right there in the isle and quickly found and showed my husband the picture I pulled up on my phone.
This Ikea hack was completed in 2009 and there have been many since! This one was done by local Canadian talent, and seems to be the
firs
t blog that posted pictures of
their gorgeous Ikea Hack.
I have to agree that the final product looks amazing. I thought I would share their original idea with
you
.
I am also proud to say that this blog is by a Canadian couple named
"Aubrey and Lindsay"
and they actually live an hour away from our little estate. How fun is that!
Well my hubby suggested we buy them and I couldn't have agreed more. (PS: Men love to think that they are making a decision when really it is you who has already made it. They appreciate no nagging too. Plant a seed and sit back and watch it grow. It works every time. ;))
At a $30 price tag they weren't comparable to anything else we had seen.
So now we are faced with a dilemma! I have two RAST dressers sitting in my living room ready for paint or stain but I cant make up my mind on what to do!!
We also need a headboard to fit our bigger bed, but I'm pretty sure I am going to try my hand (again) at making a headboard. King size headboards are soooo expensive!!
Right now we just have a big bed and too many pillows and a lot of ideas with no concrete plan.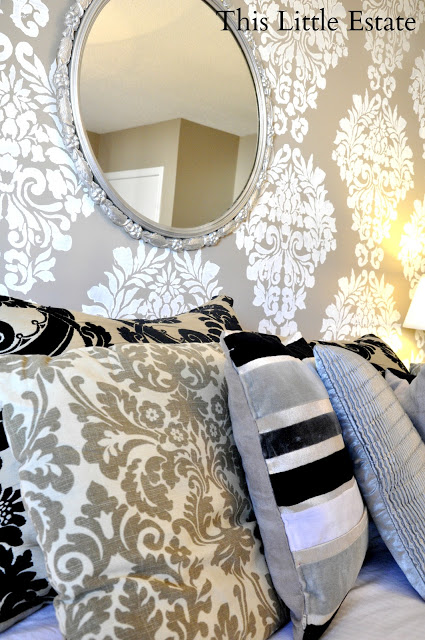 I am pretty sure that is a bad combination for an impatient diy-er!!
I will leave you with some more Rast Hacks that I have found. I love all of these!! Let me know what you think?? Ideas for us???
(Click directly on the picture to be taken to the source)