This summer I've been focusing on consuming nutrient dense foods over processed options.
Not because I don't like a good 7/11 Slurpee or because Kawartha ice cream isn't sent directly from heaven itself, but simply because I've learned that when I consume extra NATURALLY sweetened nutrients, I don't get that same sugar crash other treats leave behind.
And best of all, neither do the kids. 🧐
Which is ESSENTIAL when the kids have been home for the summer and I have been feeling one second away from losing my cool.
Can you relate parents? 😅
Anyways, nutrient rich snacks that are both soothing and delicious are what I'm all abouti these days. And I'll try anything that keeps my cool, if you know what I mean. 😉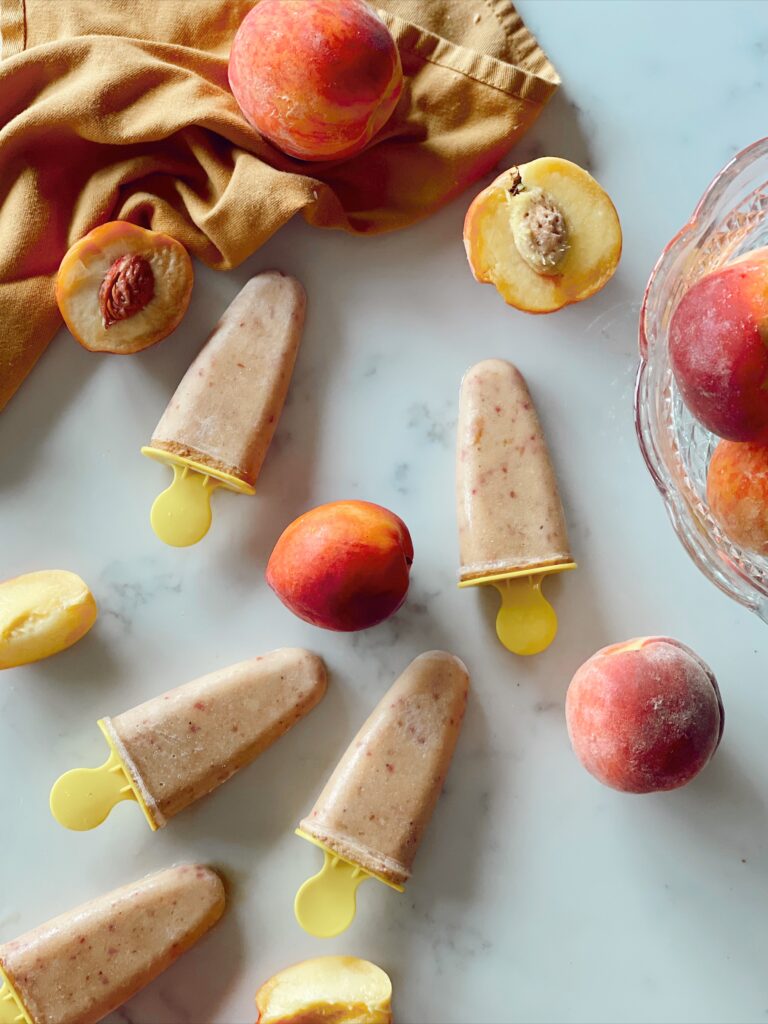 Which is why I've been making and recreating smoothie based, homemade, hand-poured, frozen popsicles this summer.
Don't let that wordy and fancy description fool you though, I'm essentially just blending up fruit in my Vitamix, freezing it in a popsicle mold and popping said frozen fruit out of my handy popsicle molds when they are ready to enjoy on hot days.
It's so easy to do that I've been creating concoctions continuously!
One of my all time favourite blend and freeze recipes contains my tried and true combo of mixing banana, peaches and protein.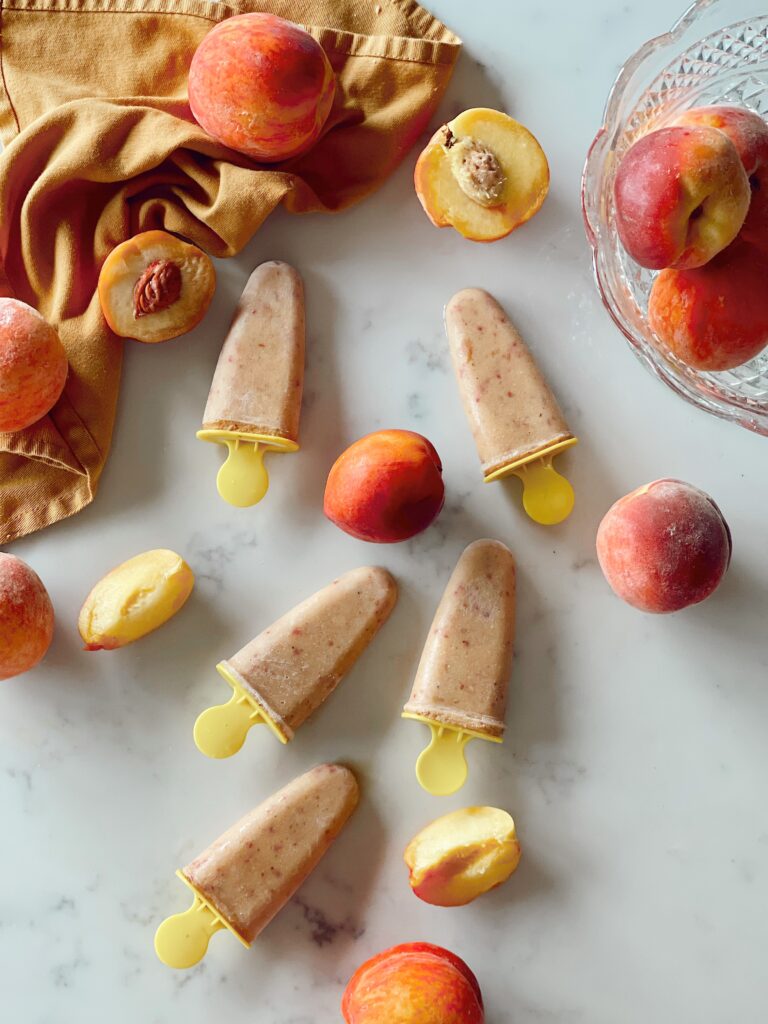 HERES HOW TO MAKE THEM:
Blend:
2 bananas
2 peaches
1 cup of SKYLR vanilla yogurt
Simply pour your mixture into popsicle molds, freeze until hardened and serve!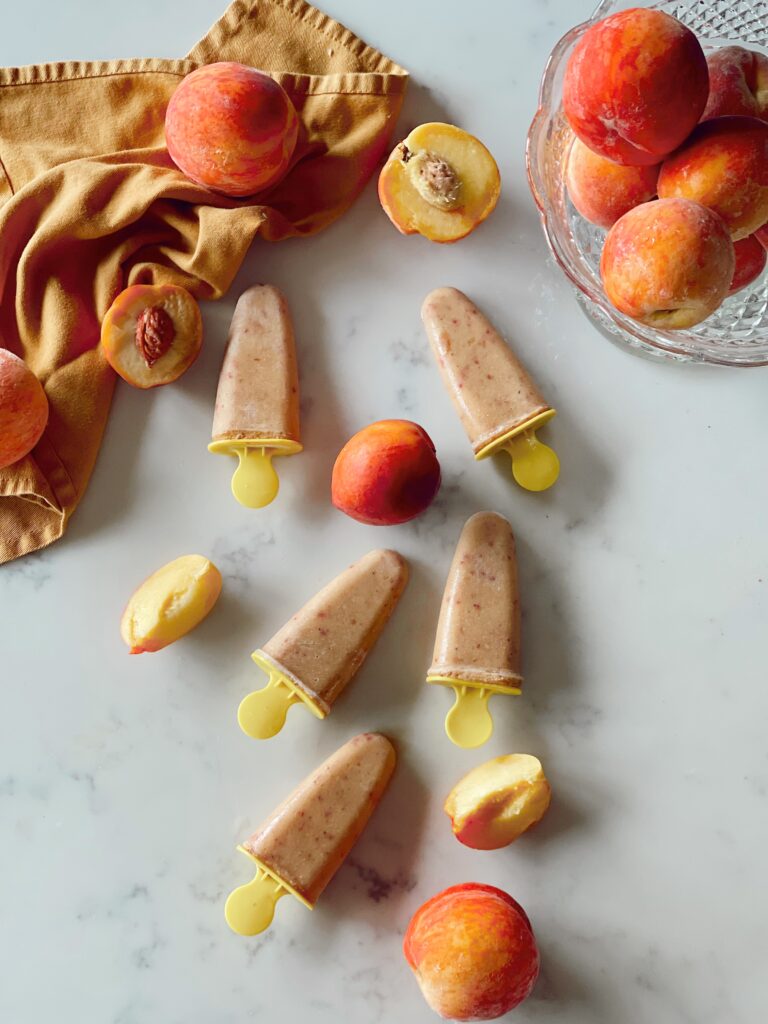 I love that this recipe includes a good dose of protein that helps keep you full a little longer than a regular popsicle.
Best of all, this year's peaches have been extra juicy which makes them the perfect addition to any popsicle recipe.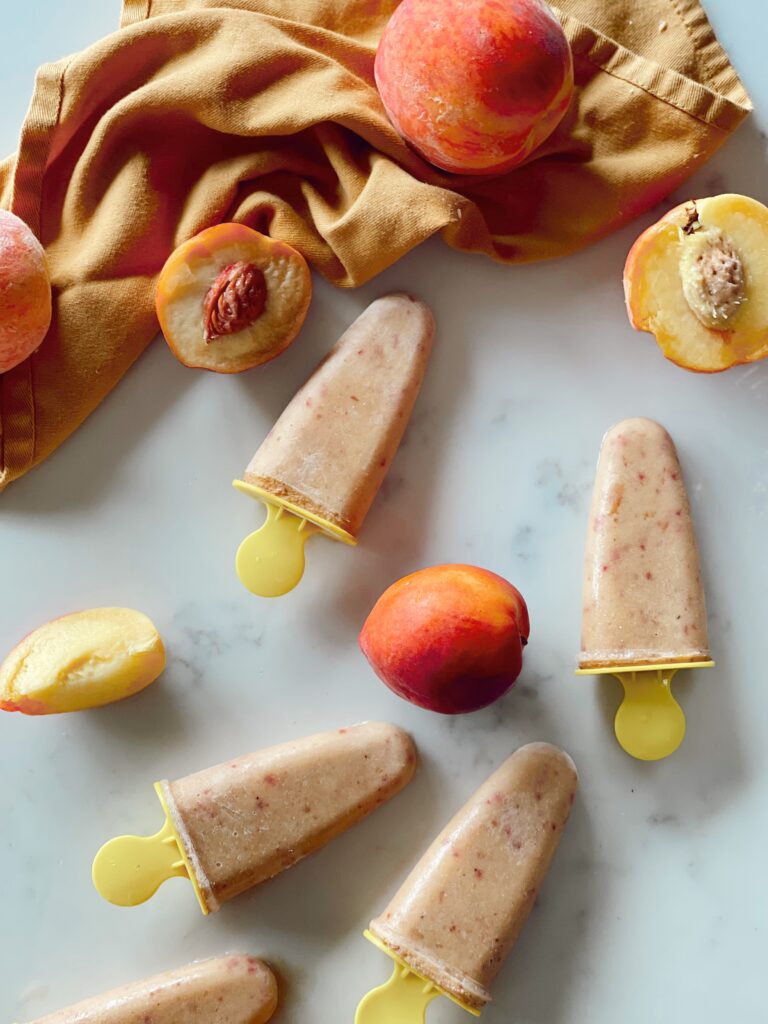 Also, if your bananas or peaches look a bit too ripe, save the day by giving them new life as a frozen dessert!
You'll be glad you repurposed and reused that precious produce every time you reach for that taste of summer hiding away in your freezer.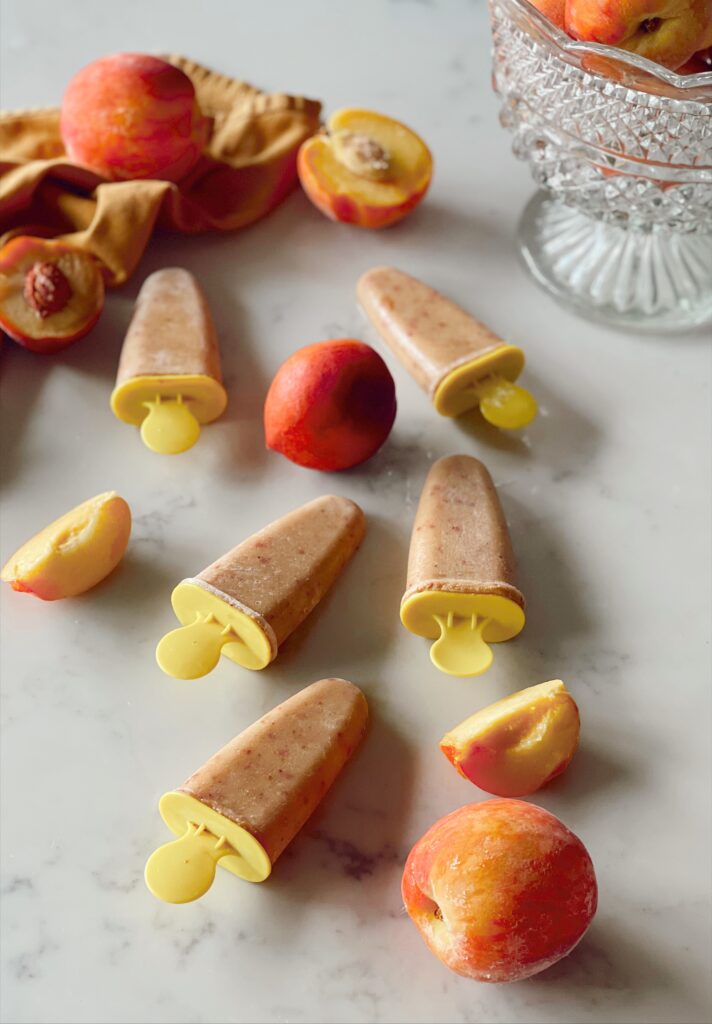 Summer might be coming to an end now that September is here, but my freezer is stalked with deliciousness that will allow the tastes of summer to live on. 🍑🍌🍹
Have you been making homemade popsicles this summer too? What fruity combo would you prefer?