Today is the day! We have worked out the kinks to opening up our first ever online shop and our new product is now available to purchase! Thank you for the amazing and encouraging feedback on our social channels already. We are feeling humbled and grateful for the support from you, our online friends and community!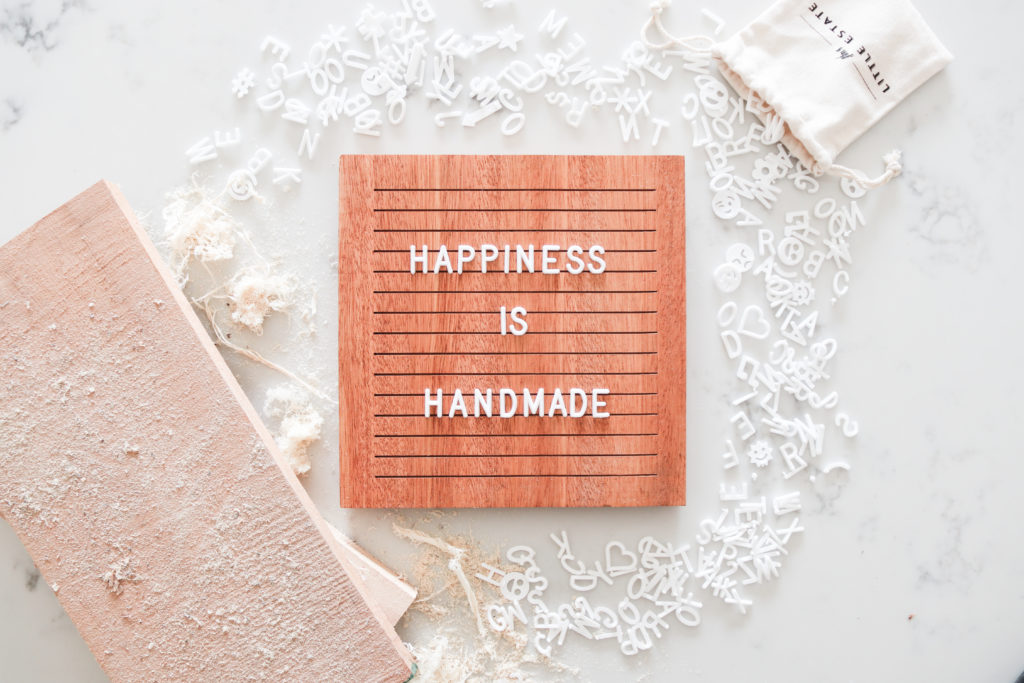 Last year we started our year by calling 2017 "the year of the reno" in our first Youtube video. From there, we set out to use our blogging connections, in the form of company sponsorships and connections to benefit the lives of families in our community.
In February-April of 2017 we jumped in with both feet and made over a master bedroom for a very deserving couple in Walkerton, Ontario. (Stay tuned for more on that story and never before seen photo and video about that space in the new year!) Then in April of 2017 we made over a laundry room for a busy mother of FIVE with the help of "The Art of Home" and METRIE again!!! (SEE MORE HERE!) After that we spent our summer months working along side Leons Furniture and METRIE to makeover a main floor for a young family in Hamilton, Ontario. (MORE ON THAT TO COME!!) Spy the finished space on page 16 in the Hello Holiday Magazine (SEE IT HERE!!!!) and NOW, for the latter part of 2017 we are neck deep in sawdust in another main floor makeover for the most amazing couple ever, my parents! (More on that to come TOO!)
Over the next few months and the beginning of 2018 we will be taking you with us on the journey of the recreation of  these spaces, what we did and how we ended up giving four families the makeover of their dreams in 2017!
This giving back initiative that we call The Porch Project, where we come from our home and show up on your front porch, has turned into a major passion project for my husband and I. Creating spaces for others to enjoy and relax in has been an incredible experience for us for so many reasons! We love gifting others with spaces that meet their needs while making their houses feel like home and additionally, we are the connecting types that really love meeting families, like ours, who believe that home and the ones that abide with in it, is where the heart is.
We started this blog six years ago with the intention of connecting with others who were passionate about getting their hands dirty and reimagining their homes and The Porch Project has allowed us to do that tangibly! To this day, we are amazed and humbled when companies come along side us for collaborations, especially for The Porch Project! But also, we have to thank you guys, our readers, followers and cheering squad too! Because you visit our site and interact with our projects, companies see the value in our giving back initiative. Without your love, support and comments, we wouldn't be able to do what we do! This year has been tiring and crazy and we have had our doubts about stretching ourselves so thin, but we have also seen first hand how a made over space can bring families together, can foster connection and can encourage the renovation recipients when they need it most. We want this blog and our legacy to be focused on enriching the lives of others through inspiration and actions and feel blessed that we have an opportunity through this website to do so.
We hope to continue this giving back initiative within our community in 2018 and are forever grateful for the opportunity to use our online presence to positively impact others and the way they live.
Our newest product launch will support The Porch Project, our giving back initiative, and 100% of the proceeds from the sales of our natural wood letterboards will go towards the behind the scenes costs of carrying out these renovation projects.
We would love to see a piece of our home in yours through our shop launch, but regardless, we hope you will continue to follow along on our many adventures. We truly couldn't do any of this without you, and we are forever grateful to you and the way you have supported us over the years. Your cheering is loud and truly lovely.
(PS: letterboards will be mailed our in 2018!!)
WANT TO LEARN MORE ABOUT THE PORCH PROJECT??
READ ABOUT HOW IT HAS EVOLVED OVER THE YEARS!