Our tiniest renovation yet, was one of my favourite projects to date. Not only did I have to think about the function of the close corridors of #thecampercottage but I also had to make smart design decisions that would stand the test of time, and the elements.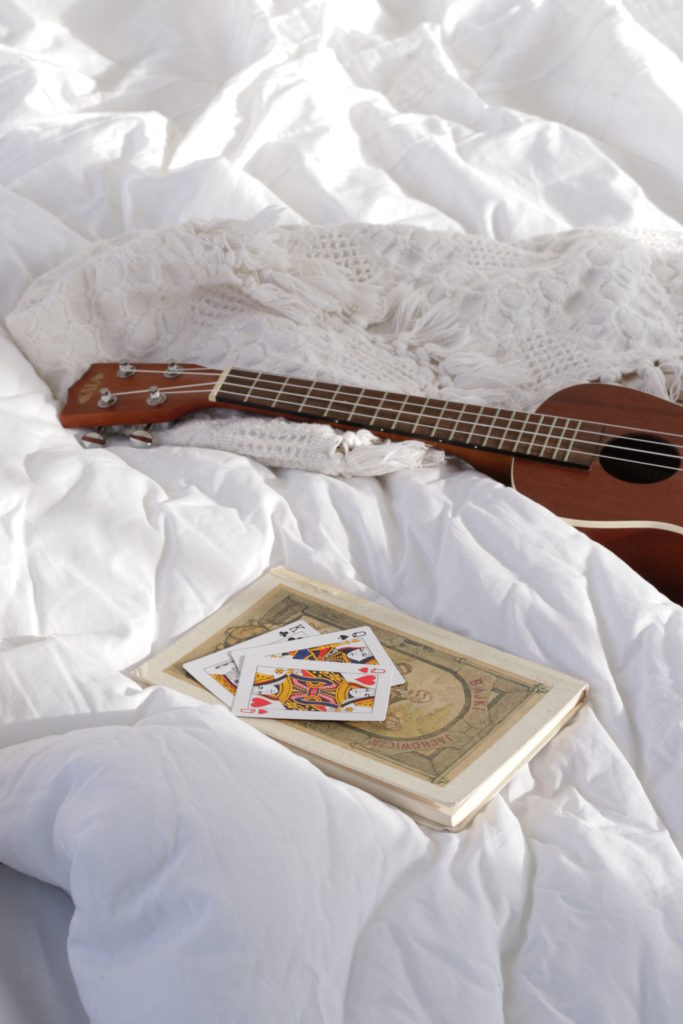 The summers end was this projects time completion date as well. So, we hustled and hurried and finished just in time to head out on a family camping trip the last week of the summer. It was an adventure to say the least, but it was equally as enjoyable.
Ever since then, the kids have been making themselves at home in #thecampercottage
Whether its to simply jump on the beds, play a game together or escape their chores, I always know where to find them.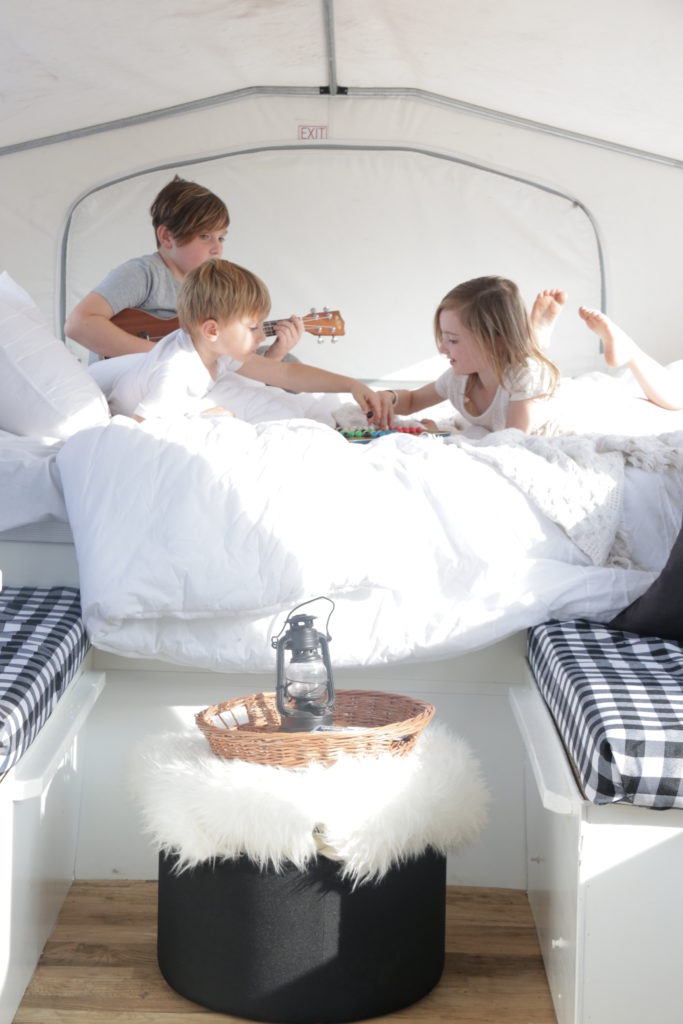 And, I really can't blame them, I love our little pop up camper just as much as they do! It has come a long way in six weeks and we will undeniably be reaping the benefits of this cute escape for a very long time.
Don't take my word for it though, here is a fun comparison photo of our camper, before and after a little love and elbow grease.
We will be sharing more of our tent trailer overhaul soon, but I wanted to give you a sneak peek. After all, the kids are making themselves at home in here, which involves a lot of snack devouring and finger prints and afternoon game marathons and subsequent wrestling matches. You know, to determine who "really won".
As you can imagine, this space is really worked in. 😉
Who thinks we should all bring back drive way hangouts? Think, bike gangs and hopscotch wars, ohhhhh sweet childhood! Would you ever hang out in a pop up trailer?
See PART ONE of our trailer journey