We just got back from a week long vacation. It was magical and long overdue. Typically my hubs and I only have one day a week to spend as a family together. We work a lot, for the time being, because with so many renovations happening around here, we love the outcome of overtime. 😉 Also, my fellow entrepreneurs know that when you run your own business, you quickly accept that overtime is mandatory in the beginning. 😉
So we returned home late last night, tired and exhausted, however we were immediately bright eyed and bushy tailed when welcomed into a clean and sparkling house!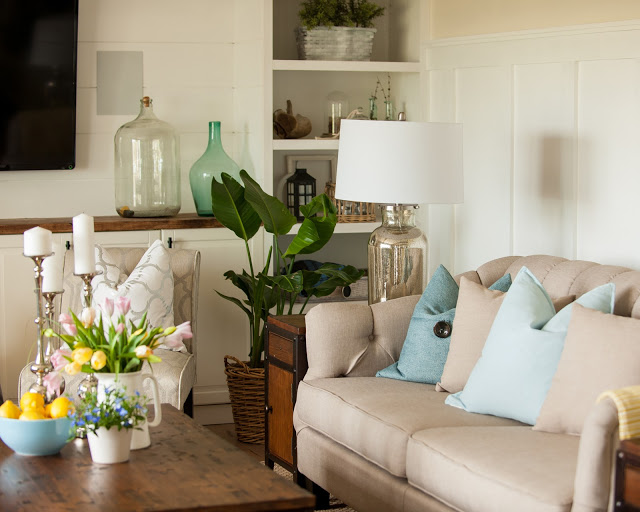 I love that.
I love coming home to all things familiar along with enjoying a clean and spotless kitchen sink, table tops that are still sparkling and a coffee table that is as neat and tidy as when we left it last week.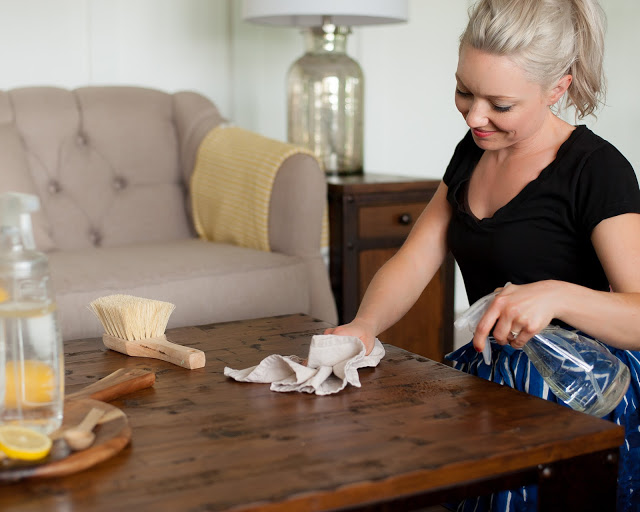 There is something lovely and peaceful about walking into a tidy home that is ready to rest your weary head. Also, a decluttered coffee tables to prop your tired feet up on. 😉
Before we left I whipped up some of my favorite natural cleaners from items I already had on hand. As always when I do this I feel great that the cleaning solutions I am using are chemical free and all natural. What better time than to get the kids involved too!?
You don't need anything fancy to create green products you feel good about using in your house. Say hi to inviting inexpensive effective cleaners into your home, and goodbye to chemical residue and outrageous product prices.
Also if you are an oil aficionado or enthusiast this post if for you and your friends!
Do you guys use natural cleaners? Have you ever made your own? I would love to try some new recipes if you cared to share!