Because my little girl has a creativity that I admire and I want to forever grow. Because she loves a good table scape as much as her Mama. Because my own Mother let me pick and choose and set tables for dinner parties and honed my own creativity.
Because she so sweetly stood in front of the closed glass doors of our curial cabinet, biting her lower lips, deciding carefully.
And because, after all, it was Easter.
Because she finally decided on the pretty blue dishes.
Blue dishes and letters.
Because she chose to add layers of fruit, "Since fruit comes in the summer and summer is after spring and Easter means that spring is finally here."
Because she stacked blue plates on top of white plates with careful hands and climbed the counters to choose cups.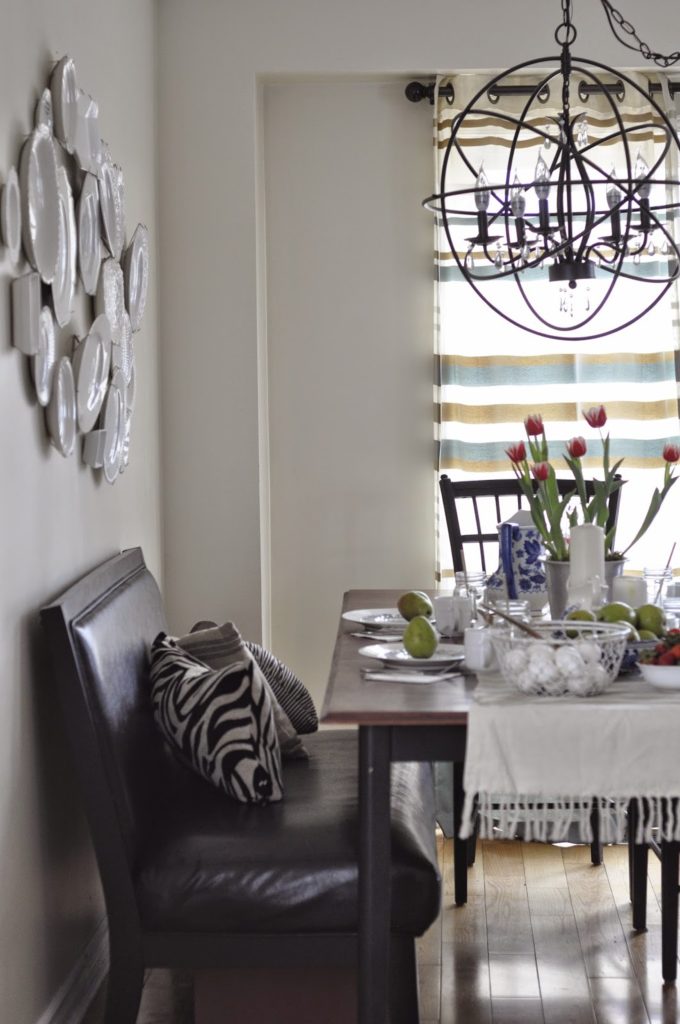 Because her smile didn't leave her little sweet face the whole time; while her dimple played hide and seek with my watchful eye.
Because she decided we needed candles and thought of every way to incorporate our mismatched blue to accommodate them on to our table.
Because she has been carefully watering this pretty tulip plant for a week straight and still hasn't killed it.
Because she placed pears on each plate and washed each berry carefully.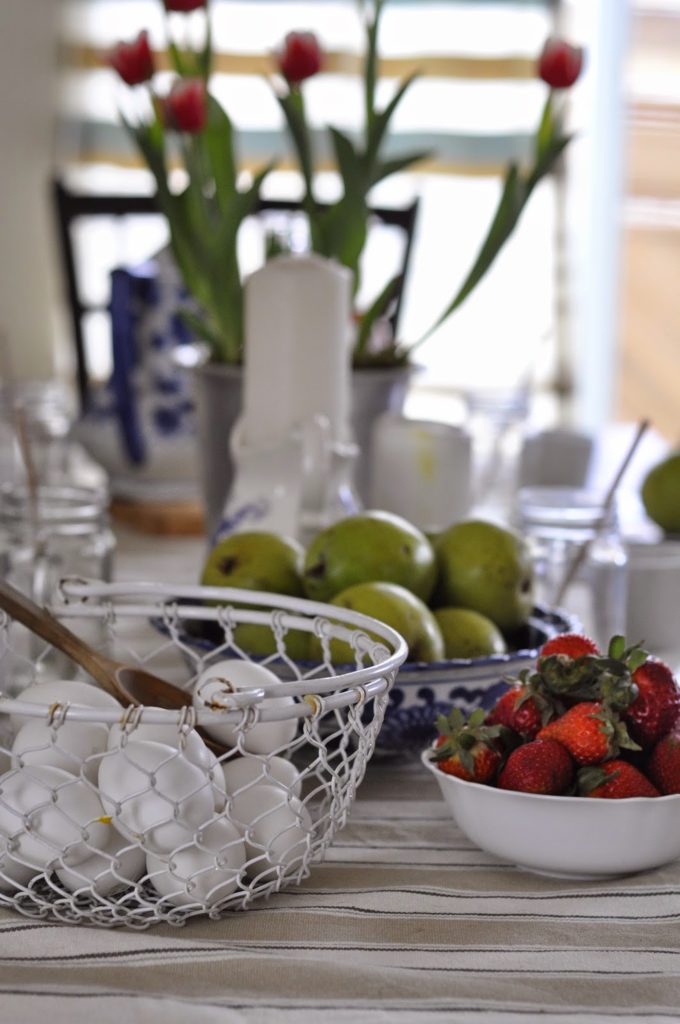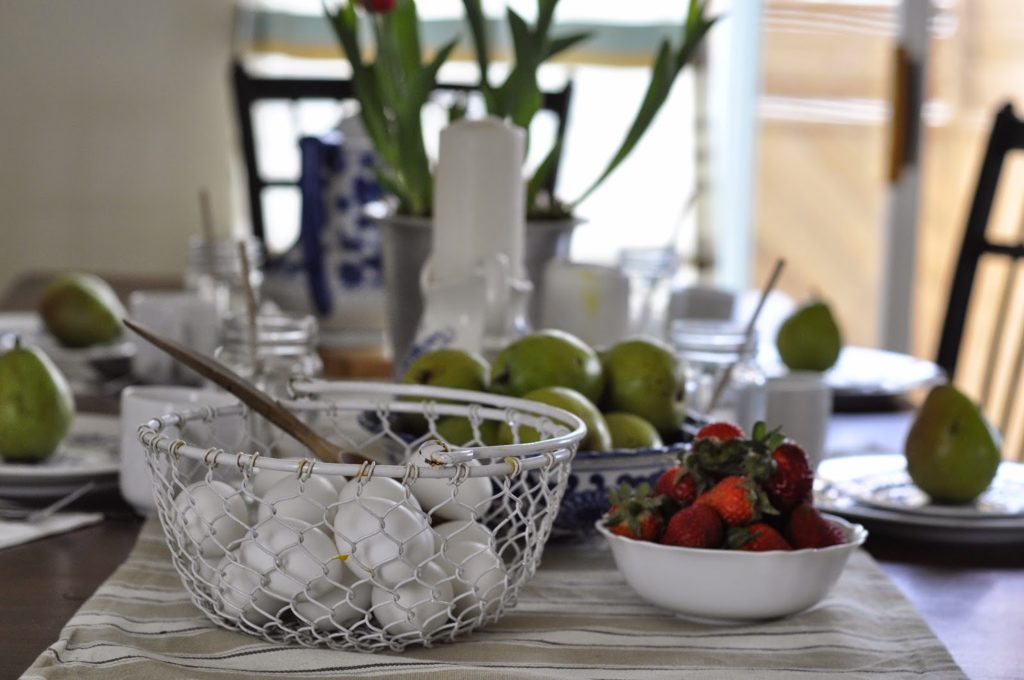 Because we only pull out the English ironstone for special occasions — like when little girls choose them above all the others.
Because life is too short not to use real antique linen.
Because this blue print bowl was my Grandmas' and it had lived too long behind the doors of our hutch.
Because she cautiously chopped fruit and poured water and made lemonade.
Because we boiled eggs and never got around to painting them.
And because I always want to remember the first time she set the table all by herself.
When she carefully washed it off and turned the floral dishes until they were perfectly put. The way she had to reach and strain across the table, the way she proudly stepped back and smiled after an hour of fiddling and tweaking.
And because I always want to hold close to my heart the day when her creativity ran wild and she learned to trust her creative instinct.
And because what better way to celebrate Easter then with our family all huddled around our table enjoying good food, good company and the knowledge that we have eternal hope in Him.
I am crucified with Christ: nevertheless I live; yet not I, but
Christ liveth in me: and the life which I now live in the flesh I live
by the faith of the Son of God, who loved me, and gave himself for me.
Galations 2:20
"The cross is the lightning rod of grace that short-circuits God's
wrath to Christ so that only the light of His love remains for
believers." ~ A. W. Tozer
Hoping that you and your loved ones enjoyed a blessed weekend. Sending you thoughts of sunshine since we are experiencing SNOW in April here. 😉
Happy Easter Weekend lovelies.