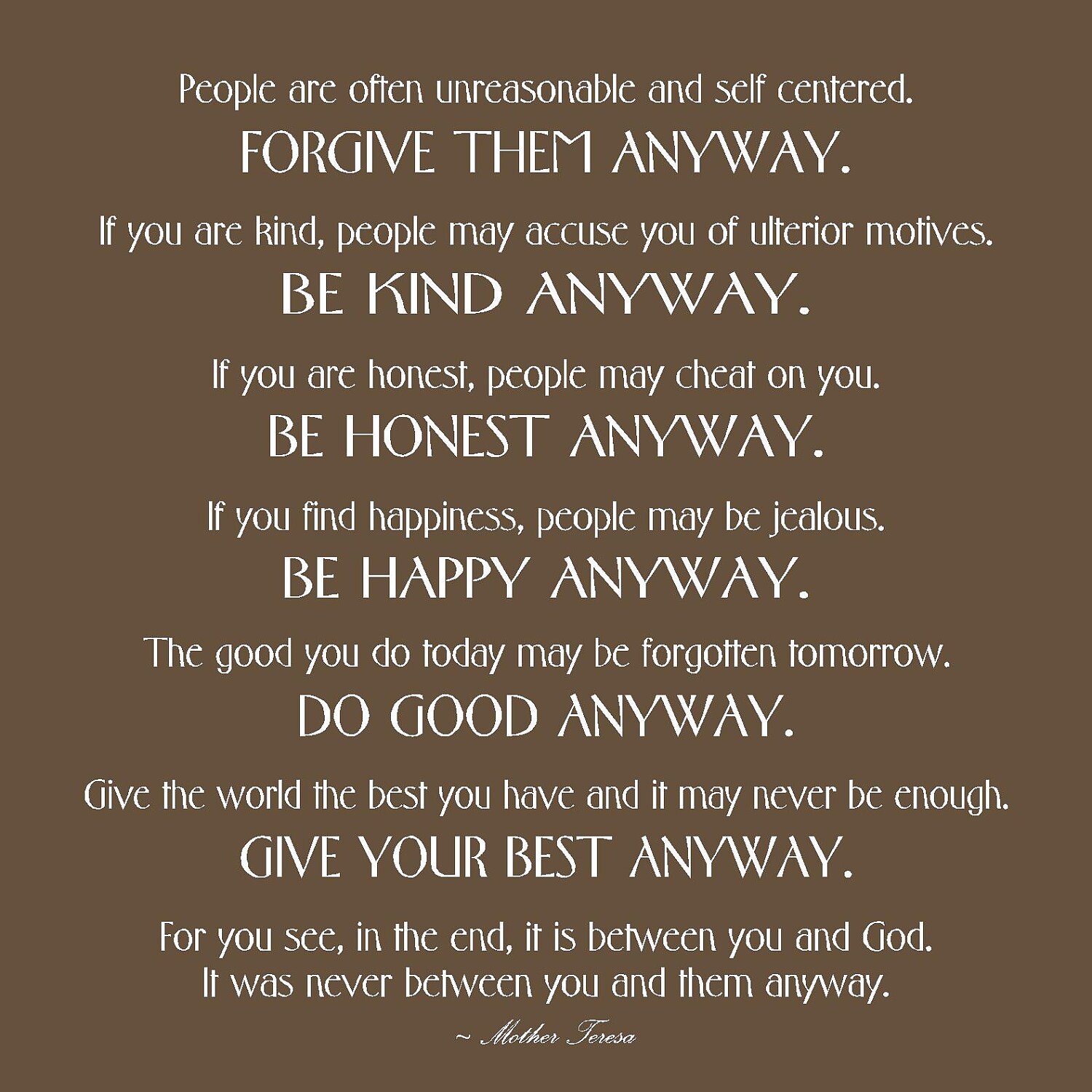 The best quote of all time.
Truth, truth and more truth.
It doesn't need an introduction or an explanation.
They are just words to live by.
I hope this helps you focus on offering forgiveness, showing kindness, being honest, creating happiness, doing good, and giving your best.
It is almost a new year and I want to start my year off by doing all that will make me a better person and all that will help me shine brighter.
Won't you join me on the road less traveled on?