Welcome to
This Little Estate
, I am Bethany Gier and I author this little piece of the internet. I am so glad you are dropping in today!
Together, with my handy hubby, Art, we are transforming our builder grade suburban home with as much pretty and DIY as we can.
We live with our three little adventure seekers in Southern Ontario, Canada.
We are passionate about living a happier, joy and grateful driven life while taking on too many projects at a time.
Since we love re-thinking, re-purposing and re-loving things, we are always changing our house to turn it into an updated greener home while recycling along the way.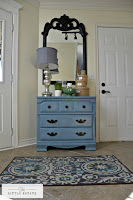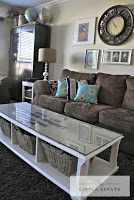 We strive to be intentional every day and hope that you follow along with our reno story, our loving life journey and all the cheers and tears along the way.
Ultimately, This Little Estate is a blog about building a home on our own, being thankful for life, striving for wellness and all of the pretty and projects along the way.
We hope we can inspire you to tackle your to do list while focusing on the bright side of life.
We truly love to hear from our readers! 
Please feel free to send your comments and questions to thislittleestate@hotmail.ca